As a college student, between class registrations, student loans and daily expenses, maintaining a budget might seem daunting. The annual average cost of college in the US is $36,436 per student, including books, supplies, and daily living expenses.
For someone in college, this is a huge number and it's natural to wonder, "How do I save money in college?" when every day comes with a new expense. 
Don't worry! There are a number of ways to spend less without making drastic changes to your life as a student.
In this article, we've highlighted how to save money in college, along with simple yet effective money management tips for college students.
Start by Choosing an Affordable School
When comparing colleges, look at the net price that you would incur to attend a college and consider picking one that has a lower expected cost.
A smart way to find a more affordable overall cost could be considering studying at a state school, studying online through virtual sessions, or even a private institution that offers you a substantial financial aid package.
You can check the net price of attending an academic year in an educational institution on the net price calculator offered by the U.S. Department of Education. But when you're making a final decision, look at your financial aid offers from your top choices to see what the price will be for you to attend.
Basics of Money Organization
Understand the Difference Between Needs and Wants
One of the first steps to staying financially organized is to recognize what qualifies as a need and a want. Start by making a list of items you need on a regular basis. Once your list is ready, recognize which items you require more than the rest and classify them as needs. This could include food, clothes, money for transportation, payment for a stable internet connection, etc. Next, look at the rest of the 'want' items and consider if indulging in them is necessary and will make you happy. If yes, prioritize the ones you wish to get first and move onto the next accordingly. 
Build a Monthly Expense Sheet
Next step – building an expense sheet. Start keeping a record of all your daily expenses and be consistent with it. You could consider making notes on computer softwares or via expenses tracking apps that let you track your expenses in an organized manner. The old pen and paper method might also work, but be sure to designate a space to store all your financial information. Once all of this is organized, building a sheet that regularly tells you how much you've spent in a month shouldn't seem so taxing. 
Prepare For Contingencies
You never know when you might be in urgent need of funds and it's best to keep some amount aside to deal with such situations. Your emergency fund is strictly for unexpected expenses and should never include annual or any other bills that need to be paid periodically. This fund should only include expenses such as car repair, job loss, illnesses etc. The best part about creating this fund is, if you, thankfully, don't need  to use the money, you'll end up with a substantial chunk of money to start the healthy habit of saving.

Apply the 50-30-20 Rule
There's a fair chance you've  heard of the 50-30-20 rule. But what is it? Well, this rule simply states that 50% of your income should go toward needs, 30% toward wants, and 20% toward savings. Once you implement this rule, it can effectively help you stay on track with your expenses and even help you decide if you have a surplus to indulge in a 'nice-to-have' want. Best to start implementing this rule right from your freshman year to see the difference it makes in your college experience.
Now that you understand ways to  organize your money, let's look at some easy-to-implement money management tips for college students to make the college experience a budget-friendly one. 
Money Management Tips for College Students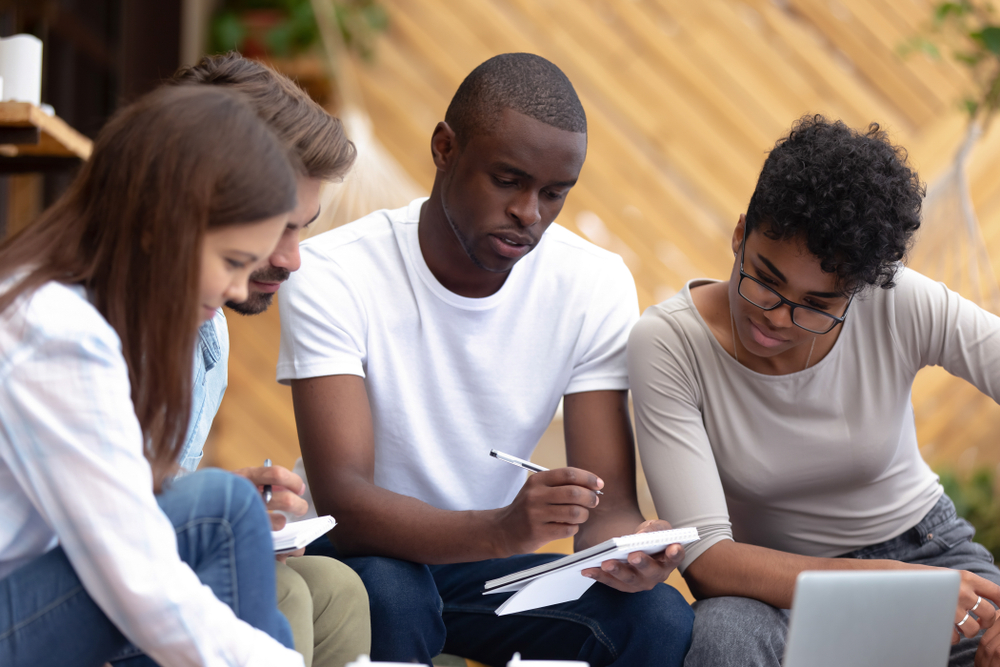 If you're wondering how to save money as a college student, here are some handy tips that can help you get started.
Start With What You Already Have
Start a checking account – If you don't already have a checking account, this is a good time to get one. A basic rule to save money is to never pay extra for banking. As a student, you ask if you're eligible for a checking account that lets you have no or a low minimum balance, no monthly maintenance fee, and possibly an initial deposit that's as low as $0 to $50. Also, remember to check if they have a large ATM network and an online banking facility to make it easy for you to access your money when you need it the most.

Get a 'no-fee' student credit card – As a student, it's wise to start building your credit early by applying for a credit card. But remember, you must use your credit responsibly. Credit cards are a great financial medium because you may stand to gain rewards and rebates for your regular spending, which could be a great way to save money in college.

Consider working while studying – Working in college is an ideal way to make some dollars in college. Not only does it help you become financially independent, but also teaches you invaluable life skills such as effective communication, problem solving and teamwork. Who knows, you might end up earning a decent amount to help cover your monthly expenses?

Never delay a payment – This is an important one. Never delay any payment, whether it is your tuition, your student fee, a car payment, a monthly bill, and especially a credit card payment. It's recommended to make your payments on time as a late fee will not only cost you extra money, but will also negatively affect your underlying balance as well. When it comes to a bank-related translation, each missed or late payment can incur a fee, and banks might just keep raising it. Overall, just by being diligent with your payments, you could save yourself the hassle of paying an additional amount incurred due to a delayed payment.
Save Money On College Expenses
Be sure about your classes – One of the ways to save money as a college student is to be decisive and have a concrete plan for your classes and degree program. You should be sure of the classes you opt for and aim to progress to your degree on time because every extra class and semester will cost you money. This could turn out to be an additional expense, and you surely wouldn't want that.

Apply for Scholarships and Grants – If you think the only time to apply for scholarships and grants is when you're in high school, think again. You can apply for scholarships and grants every year throughout college. While there are many scholarships offered by your college, there are other organizations like your church or community that offer scholarships to help you get educated in certain fields of study. Look for such scholarships and inquire if you're eligible for them. You could learn more about these kinds of scholarships here. Also, consider speaking with your parents to inquire if their workplace offers any scholarships for exemplary students. It's a good idea to keep an eye out for organizations outside of your college that could possibly help you fund your education. You never know, you might just end up saving a huge amount of your tuition fee.

Fill out the FAFSA Every Year – The FAFSA is the key to your financial aid. If you don't fill it out, chances are you won't be getting any type of financial aid. You need to fill out the FAFSA every year you're in school to be eligible for federal, state, and institutional grants and loans. While you might not realize it, even if you don't get grants or scholarships in the first year, your financial situation might change and you could be eligible in future years.

Minimize expenses on textbooks – Another master tip on saving money as a college student could be leveraging the digital and physical study resources available in your campus library.This could help minimize the cost of purchasing books every semester. If you really need a hard copy, it's wise to rent the book or get a used copy of the book you need for a class.

Make the most of your campus printing facility – Printing is another area that can be a considerable expense each semester. Many institutes offer an in-house printing facility that students gain access to with their student fees. Make the most of it – especially for those big projects and assignments. This can save you a lot of dollars per year in printing expenses.

Consider selling your textbooks once you complete your course – When you're done with your used textbooks, wouldn't it be great to sell them and get your money back? This is another quick hack to save money as a college student. If you haven't tried reselling your textbooks at your campus bookstore, give it a shot to see if you can make back some of what you've spent on books.
Save on Food and Drinks
Cook your own meals – It's almost always cheaper to cook than it is to go out and buy pre-made food. Also, if you have a busy schedule, you could probably prep for future meals or cook the same meal for the next couple of days to save the hassle of buying fresh groceries. Cooking definitely requires some practice, so getting started with easy meals like crockpot recipes is a good idea.

Attend events that also offer food – There are so many events that take place on college campuses, and many include food. It's best to look for ads and signs around campus for events that give out free food in an attempt to get students to come. If you do this regularly, you might get your lunch taken care of most days.

Use apps to redeem offers and discounts – If you're not a regular user of food apps, you should strongly consider it in college. Many food chains and local restaurants have promos or loyalty programs where you can get something free like a free drink or appetizer, or a free sandwich every 10th time you purchase. If you keep reviewing places on apps like Yelp, restaurants might invite you to special events (with the hope you promote it). This can add up to subsidized or free food and drinks and is a great way to have fun and save money in college.

Check for student discounts at local eateries – One of the best things about being a student is the benefit of student discounts that you can avail at eateries and food joints near campus. All you need to do is ask! Take a walk around campus and explore the local eateries that offer discounts to students from your college. You'd be surprised how many you might find! This is one of the smartest ways to explore new cuisines, pick favorites and enjoy a fun-filled evening with friends, without burning a hole in your pocket.

Enjoy a meal with friends – Another wonderful way to have fun while saving a dollar as a student is hosting potluck dinners. Catch up with a group of friends and like-minded buddies over a quick meal, where everyone preps and presents one dish to share with the rest of the groupo. This way, you get to try out dishes made by your friends, engage in some interesting conversations, make wonderful memories, and possibly build lifelong connections, all without spending a lot of money.
Save on Travel and Transportation
Use free transportation if possible – If you need to get around, use free transportation if possible. Some college campuses have free buses and shuttles that can help you get around campus and even to nearby apartments. Also, certain apartment complexes may have shuttles for students to get to campus.

Get a student pass for public transportation – Want to explore places near campus? Don't buy a car, use public transportation instead. Also, check if you can get a student pass. There are colleges that partner with their local transit authorities and offer student discounts and student passes for buses, subways, etc. This could be a huge monthly saving for you, and it's usually cheaper than owning a car.

Use travel websites to find discounts and deals for students – Most college students want to travel and explore. But travel can be really expensive, so it's best to find the deals just for students and enjoy them while you can. Check out travel websites that offer deals and discounts for college students and make the most of them.

Use credit card rewards – One of the best ways to save money on travel is to use credit card rewards. As mentioned earlier, you could use a credit card to earn you bonuses and rewards for your normal spending. Additionally, many cards offer a sign up bonus that can get you free travel more quickly.

Live close to campus – This is pretty straightforward – the closer you live to campus, the more you'll save on your daily commute to college. You could choose to walk to school and save a whole lot of money. Living close to campus might be more expensive rent-wise, so make sure the savings of living closer offsets the cost of higher transportation if you live farther away.

Carpool with your friends – If you or one of your friends have a car and live nearby you could also choose to carpool. It is a smart way to save money and also have interesting conversations and build a beautiful network with your friends while traveling to college. Carpool members could take turns driving their cars to campus or split fuel expenses, making this a budget-friendly experience for everyone.
Save on Activities and Entertainment
Attend free events on campus – At any given point in time, multiple events might be underway on campus, and there are plenty of entertainment events that could keep you from getting bored. Most college campuses have live music, concerts, shows, sports, and lectures that are free and entertaining.

Start volunteering – One of the smartest but most underrated free ways to stay engaged and entertained is volunteering. Not only are you contributing to a worthy cause, but you might just gain skills that you can come in handy for the rest of your life. Campuses offer tons of options to volunteer around most college campuses. Check online or speak to some campus clubs to see if there are any volunteering opportunities you can help out with.
Check out student discounts – By now you've read how much student discounts matter when it comes to saving a dollar in college. So many places offer student discounts, but so few people ask for them. Before you pay to eat, drink or go to a movie or sporting event, see if there's a student discount. Typically, you just have to show your student ID and you're good to go.

Use the gym on campus – Working out is a great way to stay fit, healthy and entertained in college. While most campuses have athletic and gym facilities for their students, check if your annual fees cover membership as a student. It's best not to spend money for an outside gym membership when you get it for free on campus.

Engage in a free hobby – If you think hobbies have to cost you money, well, that's not entirely true. There are a lot of free activities that you can do to keep you entertained. From hiking, to drawing, to poetry, dancing and even building websites, there are definitely things that you can do in your spare time to amuse yourself.
How to Budget as a College Student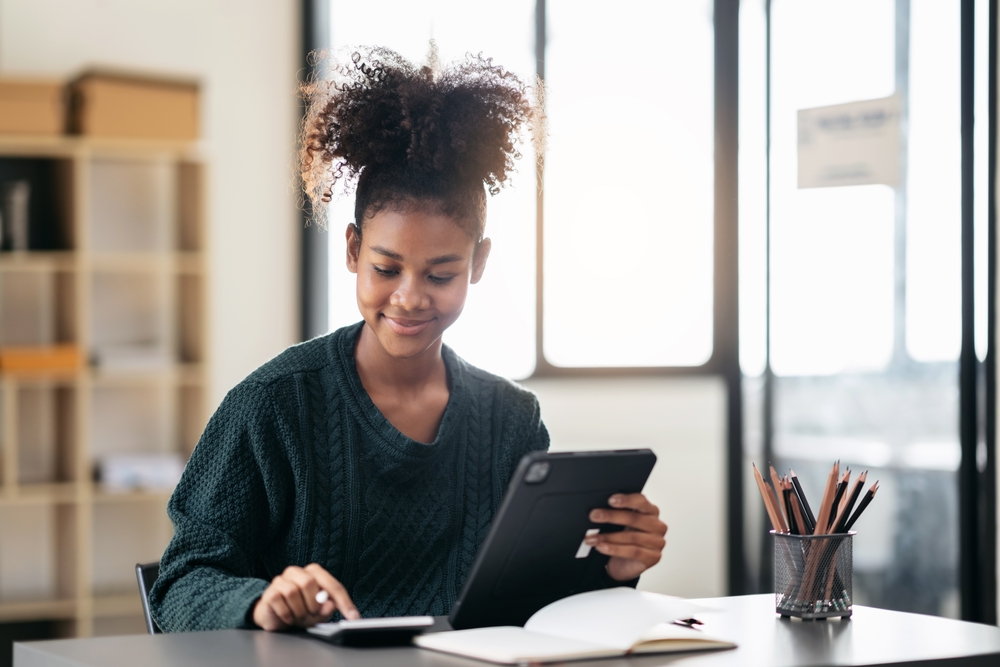 An important step in college life is creating a college student monthly budget. This not only helps you keep track of your finances, but also helps you build enough savings for a rainy day. Here's a step by step of how you can make one:
Calculate Your Net Income

As a college student, chances are you may be working a part-time job or internship to help pay for your education and everyday expenses. You may even have some money coming in from grants, scholarships, loans or a monthly allowance from your parents. The amount of money you bring in each month makes up your gross income and creates the foundation for how much you can afford to spend.
The first step in making a college student's monthly budget includes calculating your net income, which is the amount of money you earn less taxes. If you receive a regular paycheck through your employer, regardless of whether you're part-time or full-time, the amount deposited into your checking account is your net income.
If you're an hourly employee, calculate an average amount that you can generally count on each month. It's better to go with a lower number, so you don't risk overspending.
List Your Monthly Expenses
Now, make a list of all your monthly expenses. Some common college-related expenses include:
School supplies
Rent or room
Monthly Groceries
Dining
Travel
Household goods
Phone, internet and monthly streaming subscriptions
Transportation
Loan payments (if any)
Insurance (such as health, rental and auto)
Utilities (such as electricity, water and gas)
Miscellaneous expenses (such as gifts, entertainment, shopping etc.)

Divide your expenses into fixed and variable

After you list your monthly expenses, start categorizing each item as a fixed or variable expenditure.
Fixed expenses are essentially the bills you can't avoid and need to pay, including textbooks, rent/room and board, groceries, transportation, insurance and debt repayment.
Variable expenses are flexible expenses and often include wants, like travel, dining out, a gym membership, or any streaming subscriptions that you don't use.
If your income were to decrease, you could choose to cancel your gym membership, postpone a vacation or reduce your takeout spending without much fallout. But you always need to pay for rent/room and board, transportation, and insurance.

Do The Math
Once done, chalk out how much you spend on each expense per month. You could refer to your bank and credit card statements to get the amount. Many fixed expenses you incur will typically be the same month-to-month, and that makes it easy to designate an amount to the cost. Some variable expenses, like your gym membership, may also have a set cost every month.
But some fixed and variable expenses don't have preset costs, like electricity, gas or groceries or household goods. For any categories where your spending varies from month-to-month, you'll need to do some math to determine the average monthly cost.
The calculation is actually quite simple: Add up three months worth of spending for an expense and divide by three. You may want to round the total up to increments of five or ten.
Correct Errors and Make Necessary Adjustments
The last step in your budgeting process is to compare all the data and make sure the numbers work out. Look at your net income compared to your monthly expenses and see if you have substantial money each month to cover all your costs.
And if you don't see that happening, it's time to make some adjustments. While you can consider ways to make more money such as working extra hours, you should also consider ways you can cut costs like limiting takeout orders and cutting streaming subscriptions that you don't use regularly. Also, you could adjust some fixed expenses with fluctuating costs. For instance, if you're looking to move, find an apartment with cheaper rent.
Another quick way to save money as a college student could be using certain credit card  rewards and offers on occasional spending like getting a 10% of your first purchase. It's a good idea to make note of such offers and avail them as and when applicable to offset some of your expenses. And if you have leftover dollars after creating your budget, consider putting it toward any outstanding debt, or use it to start saving it to cover future expenses.
To Sum Up
Creating a student-friendly budget, backed by some pro tips that come in handy on a daily basis can help you make your college experience pleasant. While most money management tips for college students are practical and aim at saving a dollar every chance you get, devising a monthly budget for a college student will help you most in the long run. We hope this article has helped you gain a better understanding of budgeting as a student, so that your college life is a wonderful experience, and doesn't leave you financially stressed during the most fun years of your life.
For more tips on college life, feel free to explore our blog.  
Frequently Asked Questions
The 50-30-20 rule recommends that you put 50% of your money toward needs, 30% toward wants, and 20% toward savings. The savings category should include money you will need to realize your future goals.
The prime benefits of budgeting as a college student include:
– Financial Awareness: Budgeting helps you understand your income, expenses, and financial priorities, empowering you to make informed financial decisions.
– Expense Control: It allows you to manage your spending, avoid unnecessary debt, and allocate resources efficiently to cover essential needs.
– Savings and Emergency Fund: A budget helps you set aside money for savings and emergencies, providing financial security and peace of mind.
– Goal Achievement: You can work towards specific financial goals, such as paying off student loans, studying abroad, or saving for a major purchase.
– Reduced Stress: Having a budget reduces financial stress by ensuring you're prepared for expenses and have a plan in place, allowing you to focus on your studies.