What distinguishes "college" from "university"? Both students and parents may need clarification on the frequent interchangeability of the two phrases in the United States when referring to higher education institutions.
Understanding the distinctions between the two words is crucial for local and international students, as the meaning of "college" differs between cultures and languages. Some students may even disregard schools with the "college" option in favor of just considering universities as a result of the terminology misunderstanding.
Although both types of institutions provide undergraduate education, students should be aware of the fundamental distinctions between the two to aid in their choice of educational path.
Considering your career path, let's explore college vs. university education and which one is best for you!
What is a College?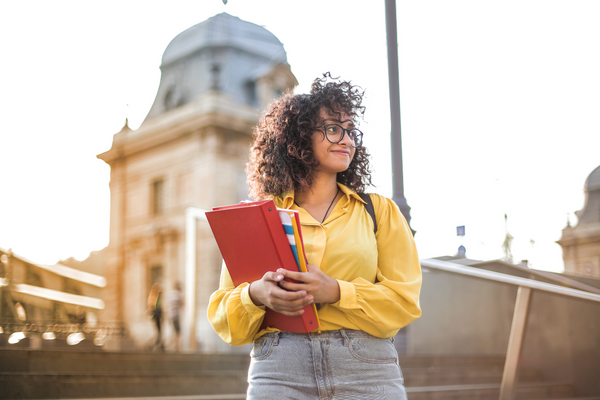 Colleges may have smaller student numbers, more individual campuses, and fewer program options than universities. In addition, these schools are primarily private and get very little or no governmental financing. As a result, many institutions give less weight to scientific initiatives and may even be strongly religious.
Community, vocational, and technical colleges can also be included under the umbrella word "college." However, most of these colleges only grant associate degrees and certificates, while a small number also grant bachelor's degrees.
Most people probably picture four-year institutions with small class sizes, low student-to-faculty ratios, and undergraduate-focused programs when they think of colleges. For instance, liberal arts universities emphasize the value of studying various academic areas as part of their comprehensive approach to education. Other colleges, however, could offer studies in only one field, like engineering, graphic design, or the visual arts.
Vocational and technical colleges are educational institutions that offer specialized professional training. These are intended to appeal to a limited, specialized set of students interested in a particular industry.
Because there is already a university by the same name, some colleges, which are legally universities, choose to call themselves colleges. As an illustration, although the College of Charleston's name contains the word "college," it is a public liberal arts and sciences institution.
Pros of College
Colleges often dedicate more time to teaching undergraduate students and less time to conducting research.
The tuition for community colleges is far less than that of a four-year university, making them significantly more cost-effective possibilities.
In addition to finishing their general education requirements, students in two-year colleges have extra time to consider their degree alternatives.
Smaller class sizes help the professors offer more individualized support and education.
Cons of College
Compared to universities, two-year institutions often have a more constrained curriculum and a smaller selection of courses and programs.
Small community colleges frequently deal with difficulties relating to student involvement in the classroom and a need for more diversity.
Small liberal arts institutions could be more expensive than significant universities and frequently provide less financial help.
Smaller universities may have different resources, diversity of students, or academic offerings than small institutions.
What is a University?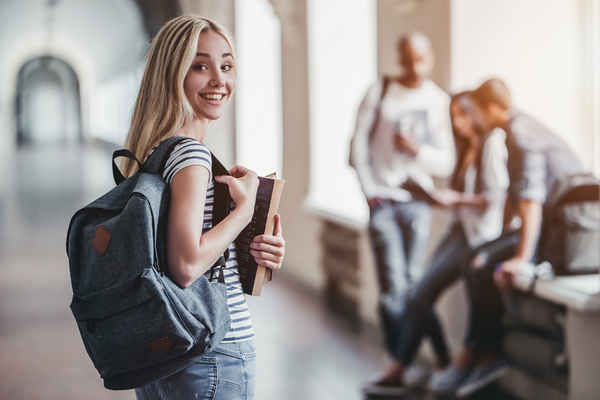 Universities are both undergraduate and graduate-level educational institutions, whether they are public or private. These institutes, which pride themselves on having vibrant, varied environments, typically have large campuses and a wide range of program options.
Private universities are often smaller and more selective, unlike public institutions, which can enroll tens of thousands of students. For instance, Princeton University, a prestigious Ivy League school, enrolls just 8,000 students, compared to Texas A&M University, a sizable public university with over 70,000 students.
Universities are also increasingly focused on research, offering an incredible array of resources and labs to aid in this endeavor. Many universities, like Stanford University and Johns Hopkins University, hold formal research designations and invest billions of dollars annually in R&D.
Students gain by taking lectures taught by some of the most accomplished academics in their subjects, even when university instructors may transfer their attention to publication and research.
Pros of Universities
Pick the programs and course options that best match your interests, talents, and career path from a wide selection.
Universities frequently have highly varied campuses where you can interact and collaborate with people from various backgrounds.
Most classes are taught by well-known academics, giving you a rich, engaging educational experience.
You may access more lucrative career prospects by earning a bachelor's or graduate degree.
Cons of Universities
Large class numbers and tenure-related obligations may cause academics to prioritize research above instruction.
A four-year university's overall expenditures, which include tuition, fees, accommodation, board, and books, are high and can lead to significant student loan debt.
Staff and classroom space are constrained at many prominent public colleges, making it challenging for students to enroll in a course before it fills up.
Others may feel lost or alone, especially in classrooms with dozens of students, even if some students genuinely like living in extensive, busy areas.
Key Differences Between A College and University
Considering the advantages and disadvantages of a degree, here are some of the key differences between a college and a university degree.
1. The Size of a Class
Class size may be crucial when choosing between a college and a university, depending on your learning preferences.
Colleges often have smaller classrooms, whereas universities typically have larger ones. As a result, some students find extensive courses daunting, especially when they have to ask questions.
In smaller classrooms, you can interact with the lecturer for a more individualized learning experience.
2. Career Opportunities
Universities in the USA may provide additional possibilities if your objective is to obtain a master's or a Ph.D. In addition, universities may have different resources and opportunities accessible to you since they emphasize research. On the other hand, a college could be the perfect fit for you if you want to learn more about a particular subject of study for an undergraduate program.
Remember that both schools and universities in America provide many of the same routes for international students, regardless of what you choose to do for your study abroad.
3. Student's Life
Your experience as an international student on campus will significantly impact how you define and shape your future. In this situation, both schools and universities offer their students a variety of chances and experiences to participate in and enjoy the experience of studying in the US.
You can choose to participate in a sport, join a volunteer organization, or go to events on campus, depending on how you would like to experience life on campus.
It's crucial to research the campus activities and programs offered by each institution or university before selecting where to enroll to ensure that they match your preferences.
Frequently Asked Questions
Universities and colleges award undergraduate degrees. Academically speaking, they are usually on par. But to be called a university, it must also fulfill several other criteria.
Sometimes, a university degree is higher than a college as it offers more degree options, such as Ph.D.
Colleges are unquestionably "easier" than universities in terms of price, entrance requirements, flexibility, balancing work and life, and many other aspects.
Both are intellectually equivalent, but a university could be a better option if you want a school with a more extensive selection of classes and programs. On the other hand, a college may be a better choice if you enjoy fewer classrooms and the ability to connect more with your lecturers.
Conclusion
When determining whether to attend a university or college, students need to consider several variables and compare college vs. university education. Compared to small institutions, which promise a close-knit community and more personal learning environments, large universities provide an infinite range of academic routes, people, and resources.
Students on a budget who wish to earn a bachelor's degree could think about starting at a 2-year university. However, finishing general education prerequisites before attending a 4-year institution is still relatively affordable and can save you thousands of dollars.
However, there might be better options than starting at a community college if you're concerned about maintaining interest in your studies and would feel more productive in a buzzing university setting.
The pros and cons of each higher education institution are explored in this blog. You must choose the one most closely fits your personality, hobbies, and financial and professional objectives.