College is an exciting journey with fresh new opportunities and, undoubtedly, a fair share of unique challenges. While great for personal and academic growth, these challenges can sometimes feel exhausting. But there's help at every corner–through student services.
Unfortunately, most college students don't know this. A report by Tyton Partners found that 60% of college students were unaware of the full scope of student services available at their college or university. 
This article aims to shed light on what student services is, covering those you may already know about, those you probably don't know about, and student services for online students. 
What Exactly is 'Student Services'?
Student services, also called student affairs or student support services, refers to the resources that exist to help you succeed in various aspects of college life. These resources include facilities and teams of people dedicated to making your college life smoother and more enjoyable. Most colleges and universities today have a dedicated student services center through which students can access resources–both online and offline.
Broadly, student services can be categorized into five main types based on their intended purposes:
1. Student Academic Support Services
These services are all about helping you do well in your classes. They may include tutoring, study groups, and writing assistance. If you're ever struggling with coursework, these services are your go-to.
2. Student Career Services
Thinking about life after college? Career services can guide you in choosing the right career path, help you find internships or jobs, and provide valuable resume-building advice and interview preparation.
3. Student Life Services
College isn't just about studying. Student life services can help you get involved in clubs and activities, join student government, or explore cultural events on campus. It's all about making the most of your college experience. Student accessibility services and student disability services are also a part of most colleges' facilities to create a more inclusive environment with equal opportunities for all students.
4. Student Health Services
Staying healthy and taking care of your physical and mental well-being is especially important in college. Health and well-being services can connect you with healthcare resources, counseling, and support for a balanced and healthy life.
5. Student Financial Aid Services
College can be expensive, but financial student services can help you figure out how to make your education more affordable. These services assist you in finding scholarships, grants, loans, work-study programs, etc., to ease the financial burden.
Let's explore these services in detail, first looking at resources commonly offered by most colleges and universities across the country.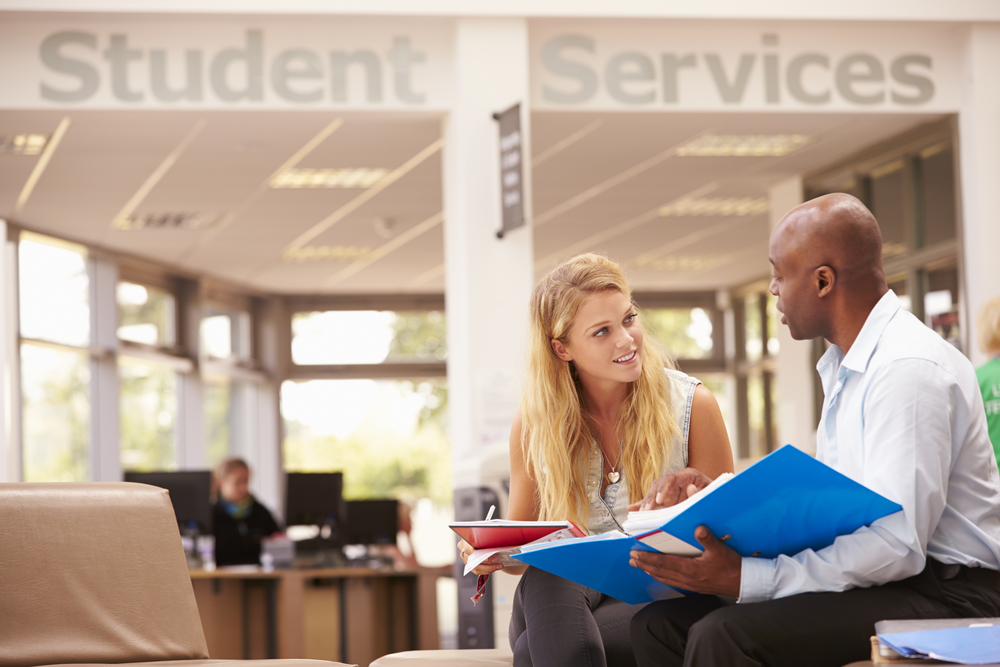 Common Student Services
The student services offered at each university can differ greatly, with some offering unique services based on the programs they offer. However, there are certain student services that are considered essential, and thus offered by nearly every college and university to ensure student success and retention. Here are some of these common services:
Academic Support and Tutoring
Career Services
Student Clubs and Associations
Healthcare and Mental Health Services
Student Financial Aid Services
Housing and Lodging Assistance
Libraries
Veteran/Military Student Center
Academic Support and Tutoring
Academic support services can be immensely valuable when the coursework starts getting tough. Most colleges provide these services, which include tutoring, study groups, and academic advisors to help you excel in your coursework. Whether you're looking to clarify concepts, improve your study skills, or seek guidance on academic matters, these services have your back. It can be hard to take notes on every topic. In larger classes, it's hard for the professors to answer all your questions. During online classes, you might miss out on a few things due to technical difficulties. So there are plenty of reasons to consider getting familiar with academic support services right from day one of college. 
Career Services
Thinking about your future career while you're still in college is essential. Career services provide guidance on career options, internship opportunities, job searches, and help with building your resume. College career coaching services can help you prepare for the professional world, getting you job-ready right after graduation.
Student Clubs and Associations
College isn't just about classes; it's also about making connections, exploring your interests, and becoming an active part of the college community. Student life services offer opportunities to join various clubs and associations, participate in events, and engage in activities that match your interests. There's a lot to do in college, both on campus and as a virtual student. To get the best college experience, you should explore these student life services, especially those that cater to your interests.
Healthcare and Mental Health Services
Staying healthy, both physically and mentally, should be a priority during your college journey. You can't really do your best if you aren't always feeling your best, right? Healthcare services ensure that you have access to medical care when needed. Additionally, mental health resources are also available at most universities to support your emotional and psychological well-being. College stress can get to you sometimes, and external healthcare services can be expensive. Student health services can save you a lot of trouble (and money!), so ensure that you're fully aware of all the facilities your school provides in this regard. 
Student Financial Aid Services
For many students, financial student services are the most important support services in college. They offer guidance on all forms of financial aid: scholarships, grants, loans, work-study programs, etc. They can also help you find and apply for aid you're eligible for, whether merit or need-based. Most colleges' financial advisors help students understand the terms, interest rates, and repayment plans for their aid. These services usually go beyond providing information; they offer personalized financial counseling to help you create a budget, understand your financial aid package, and make informed decisions about your college expenses. Whether you're a first-year student or a graduate student, these services can help you manage your finances effectively, ensuring that you can focus on your education without undue financial stress.
Housing and Lodging Assistance
Whether you're staying on campus or exploring off-campus housing options, the housing office is your go-to resource for all accommodation-related information. For on-campus housing, they often handle room assignments and housing contracts, ensuring that your living arrangements align with your preferences and needs. Beyond the logistics, housing offices at many colleges also foster a sense of community within the student residences. They organize events and initiatives that encourage interaction among resident students. Besides this, they often maintain databases of available rentals, helping you find housing that suits your budget and lifestyle.
They can also offer advice on lease agreements and local neighborhoods, making the transition to off-campus living as smooth as possible.
Libraries
Libraries are essential for research and studying. College libraries typically offer online and on-campus resources to support your academic pursuits. Most colleges have libraries with dedicated librarians to help students find and access the right books, journals, or research papers they're looking for. In academia, research material can sometimes be expensive to buy, so accessing these at the library can be an immensely valuable resource. 
Veteran/Military Student Center
If you're a veteran or military student, it's worth noting that most colleges offer specialized support. This includes dedicated teams to inform and help you access veteran/military benefits, through government and college programs. Many colleges also extend these services to spouses and children of veterans and personnel affiliated with various military branches. If you or your family members have served or are serving, make sure you're aware of VA Education And Training Benefits, and get familiar with your college's military student center. 
Many of these common services are offered through departments and offices created specifically for those areas. A few colleges have a single student services center that offers various forms of assistance in one place. Still, most have separate offices such as financial aid offices, veterans' affairs offices, wellness centers, etc. 
Lesser-Known Student Services
While the services mentioned in the previous section are relatively well-known, there are several resources that often go unnoticed. These are often designed to cater to specific needs and circumstances that may not be on everyone's radar. Some services also work behind the scenes, away from the limelight. These lesser-known services help make college more convenient and accessible for all students.
Support for Students with Disabilities
International Student Services
Transfer Student Support
ROTC Programs
Cultural Support Centers
Childcare Services for Students with Kids
Gym and Fitness Facilities
Campus Safety
Alumni Network and Programs
Temporary Housing
College Pantry and Food Services
Registrar Offices
Parking
Support for Students with Disabilities
Colleges are increasingly committed to inclusivity, and this extends to students with disabilities. Support services for students with disabilities ensure that every learner has equal access to education. Many colleges now have what's often called a Disabled Students Programs and Services (DSPS) office or student accessibility services center. This office provides support services, specialized instruction, and educational accommodations to students with disabilities, including those with intellectual disabilities and autism. They ensure that, regardless of your specific needs, you have the resources to succeed in your educational journey.
International Student Services
These services help international students navigate the complexities of studying in a new country. They provide guidance on immigration requirements, cultural adjustment, and academic support. They also ensure that international students have a smooth transition and a positive academic experience. In some schools, this includes campus tours, mentor programs, and similar services to help foreign students adjust to their new environment.
Transfer Student Support
Changing colleges can be a tedious process, but transfer student support services help ease the transition. They assist with credit evaluation, ensuring your hard-earned credits are appropriately transferred. Additionally, they often provide academic advice to guide you through the process, making the change as smooth as possible. Whether you're a first-time freshman or a seasoned transfer student, these services offer the support needed to continue your educational journey.
ROTC Programs
For students with an interest in leadership and military service, Reserve Officer Training Corps (ROTC) programs offer a unique path. These college ROTC programs provide military training, leadership development, and financial assistance in exchange for a commitment to military service after graduation. For students who want to serve their country while pursuing a degree, ROTC programs provide a valuable opportunity. If that's you, don't miss out on this service, usually offered through the military student centers at most colleges.
Cultural Support Centers
Colleges value diversity, and cultural support centers are a testament to this commitment. These centers provide resources, spaces, and community for students to connect with others who share their cultural or identity experiences. They enhance the college experience by celebrating diversity and promoting inclusion. Colleges may have centers catering to students from various backgrounds–Asian, African-American, Native-American, LGBTQ+, etc.
(If you're a student from the LGBTQ+ community, the Campus Pride Index is a useful resource that can help you find LGBTQ-friendly colleges and universities.)
Childcare Services for Students with Kids
According to data from the Institute for Women's Policy Research (IWPR), around 26% of all undergraduate students, or 4.8 million students, are raising dependent children. Balancing parenthood and academics can be challenging, but childcare services for students with kids aim to make it more manageable. Some schools offer scholarships or childcare subsidies to adult students. Other schools provide childcare facilities on campus. This type of childcare is often offered at a discount or for free to adult students. These services offer the necessary support for students with children to successfully navigate college life.
(Note that not all schools may be able to provide these facilities, so if this is an important factor for you, ensure that your college can make similar provisions.)
Gym and Fitness Facilities
Staying active is important for your overall health. Many colleges provide fitness facilities and programs to help you stay in shape. Not all colleges have big gyms with modern equipment, but many offer dedicated spaces or fitness programs that students–both virtual and online–can take advantage of.
Campus Safety
A secure environment is paramount to an effective college experience. Campus safety services prioritize your well-being by providing resources and measures to ensure a safe and secure campus. They include emergency response, safety escorts, and programs to educate students on safety practices, fostering a campus environment where you can focus on your studies with peace of mind.
(The official Campus Safety Data Tool by the US Department of Education provides detailed insights into campus safety at colleges across the country.) 
Alumni Network and Programs
Your connection to your college doesn't have to end at graduation. Alumni networks and programs offer ongoing support for graduates. They typically provide career resources, networking opportunities, and ways to stay engaged with your alma mater. These services are a valuable resource as you transition from college to your professional life. Colleges with strong, active alumni networks can significantly impact your future, even after you complete your desired level of education.
Related: The Benefits of a Strong Alumni Network
Temporary Housing
Colleges recognize that students may need short-term housing during enrollment and similar situations, whether due to travel, transitions between housing, or other circumstances. Temporary housing services provide a place to stay during these transitions, ensuring that students have a comfortable environment to continue their studies while adjusting to their environment.
College Pantry and Food Services
Whether you're stretching your budget or simply need some extra support, many campus food pantries offer a variety of food items, from non-perishable goods to fresh produce. They ensure that no student has to study on an empty stomach, allowing you to focus on your academics without worrying about where your next meal will come from. At some colleges, these services provide discounts on groceries from popular stores. Besides this, they often run programs to promote food literacy, budgeting, and healthy eating habits, aiming to empower students not only to fill their plates but also to make informed food choices.
Registrar Offices
College registrar offices handle essential tasks, from registering for classes and maintaining student records to managing transcripts and academic calendars. Need to know your class schedule, academic deadlines, or how to transfer credits? The registrar's office has your back, ensuring your academic journey is well-documented and seamlessly organized.
Parking
Navigating parking on or near campus can be a challenge. Parking services assist students in understanding the parking system, obtaining permits, and adhering to regulations. They make commuting more convenient, allowing students to focus on their studies rather than the logistics of parking. For commuting students, the parking office provides information on parking permits and regulations, making your daily commute hassle-free.
These lesser-known student services ensure that all students, regardless of their background or specific needs, have the support and resources required for a successful college experience. They contribute to the inclusivity and well-being of students, creating a diverse and supportive college environment.
———————————————————–
Extra Student Services Provided by the US Department of Education
Besides student services provided by colleges and universities, the US Department of Education provides additional student services for underserved students. A notable example is the TRIO Student Support Services (SSS) Program. According to the US Department of Education, the purpose of the SSS Program is to encourage more disadvantaged, low-income college students, first-generation college students, and college students with disabilities to achieve their higher education goals. Through these programs, the government offers facilities that augment the student services provided by colleges, making higher education even more accessible.
———————————————————–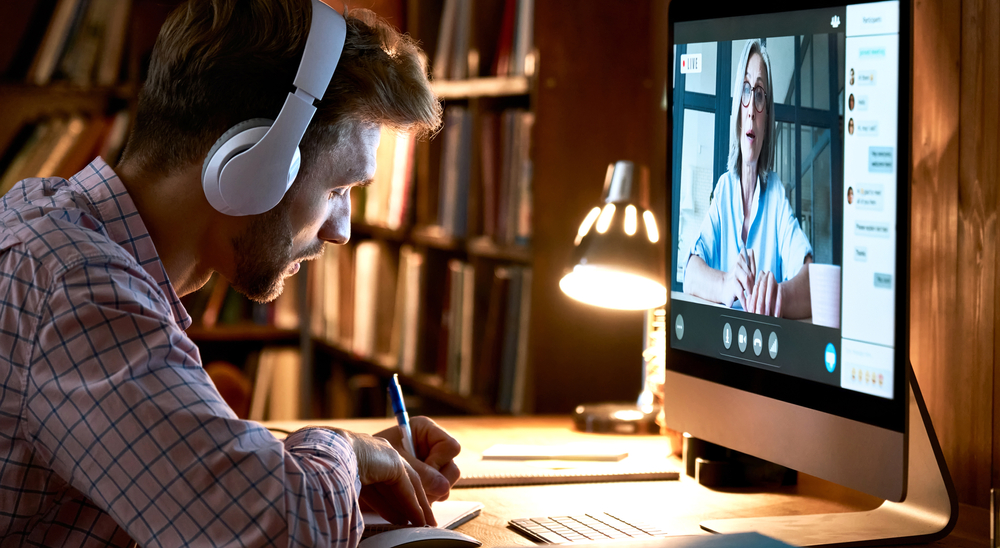 Student Services for Online Learners
Online learning has become an increasingly popular way to pursue higher education. It offers flexibility and convenience, but it also comes with a unique set of challenges. Recognizing this, colleges and universities have expanded their student services to cater to the needs of online learners. If you're pursuing an online degree, here are some student services you could expect at your college:
Online Academic Support
Tech Support
Career Services
Virtual Student Clubs and Associations
Telehealth Services
Online Library Resources
Online Fitness and Wellness Support
Veteran and Military Support for Online Students
Online Academic Support
Online students often miss out on the face-to-face interaction that on-campus students enjoy. That's why most colleges now offer virtual academic support services that can help make your online college experience more engaging. You can access online tutoring, academic advisors, and virtual study groups to make your classes more interactive. These resources help bridge the gap between the virtual classroom and the in-person help you'd get on campus.
Tech Support
Pretty much all universities that offer online programs also provide technical assistance to make college smoother for their virtual students. This often includes dedicated support teams with IT professionals. They help students access their online resources, fix device and network problems, and even help them with the best cybersecurity practices.
Career Services
Career guidance is no longer limited to on-campus students. At many colleges, online learners can also access career services, virtual career counseling, job search assistance, and interview preparation. These resources can help you build a better resume, connect with potential employers, and chart your career path, all from the comfort of your own space.
Virtual Student Clubs and Associations
Just because you're not on campus doesn't mean you have to miss out on the social and extracurricular aspects of college. Many colleges have virtual student clubs and associations where online learners can connect with peers who share their interests. You can join clubs, participate in online events, and be an active part of the college community.
Telehealth Services
Taking care of your health is crucial, even as an online student. Telehealth services at a number of universities allow you to consult with healthcare professionals online. Whether it's a medical concern or mental health support, you can access these services from anywhere, ensuring your well-being remains a priority. 
Online Library Resources
Buying or borrowing books from private stores can be incredibly expensive. On campus, most colleges let students access books for free, or at subsidized rates. But what about online students? Recognizing this gap, many colleges now offer extensive online libraries, providing access to a wide range of academic materials, journals, and research databases. Through these resources, you can conduct research, access course materials, and expand your academic knowledge as an online student. Some colleges partner with organizations such as Barnes & Noble College to offer e-resources at affordable rates.
Online Fitness and Wellness Support
Staying physically active and maintaining mental health is equally important for online students. Some colleges provide online fitness programs, nutrition advice, and wellness resources. You can participate in virtual fitness classes, access healthy living tips, and ensure that your physical and mental well-being is well looked after.
Veteran and Military Support for Online Students
For veterans and military personnel pursuing education online, there are specialized support services at most colleges. These services address unique challenges and offer guidance on military education benefits, transitioning into civilian life, and navigating the complexities of online learning while serving in the military.
Student services for online learners aim to break down the barriers of physical distance. They help ensure that online students have access to academic, career, and personal support, just like their on-campus counterparts. 
To Sum Up
Student services is a broad term that refers to all the resources offered by colleges and universities to help students get the best college experience possible. Student services offers multiple opportunities for academic and personal growth, but unfortunately, not all students are fully aware of them.

Besides common services such as academic tutoring, financial advising, etc., colleges also offer lesser-known, but equally important services to make college accessible to all students, irrespective of their background. Student support services are also extended to online students, taking this inclusivity beyond the physical boundaries of the campus.

We strongly recommend going through all the student services offered by your college if you're already enrolled, or by your desired colleges if you're still looking to apply. Our free college match tool can help you with this process. College doesn't have to be the super-challenging process that some hype it up to be. By taking advantage of all the student support services at your disposal, college can be smooth sailing, from admission to graduation!
Frequently Asked Questions (FAQs)
The availability and cost of student services can vary from one college to another. Many services are offered free of cost. Some services are typically included in your tuition and fees, while others may have associated costs. It's a good idea to research and understand which services are covered and which may require additional fees.
To discover the student services available at your institution, start by visiting your college's official website. They often have a dedicated section or page listing these services. Additionally, you can contact your college's student affairs or support services office for more information.