For many students, taking out a student loan is an essential part of financing their education. But how long does it actually take to get a student loan?
The answer may surprise you!
There are a lot of factors to consider when it comes to how long it takes to get a student loan. Whether you're applying for a federal or private student loan, the process can take anywhere from a few weeks to several months. However, being aware of the general timetable can help you decide when to apply for your student loans.
In this blog post, we'll answer exactly how long does it take to get a student loan? and how to monitor your application status while you wait.
How Long Does It Take To Get Federal Student Loans?
The federal student loan application process can be long and winded. Students should prepare for the possibility that they may not receive aid immediately after applying, but instead wait many months before receiving any news on their applications.
The Free Application for Federal Student Aid (FAFSA) is the first step in applying for federal student loans. It can take 3-5 days after submitting your application before you receive a decision on whether or not they will offer financial assistance, so plan accordingly!
Your Student Aid Report (SAR) is delivered to the institutions you indicated on your FAFSA once your application has been completed. Within 3 weeks of filing your FAFSA, you should generally get a financial aid award letter from your school outlining your financial assistance package.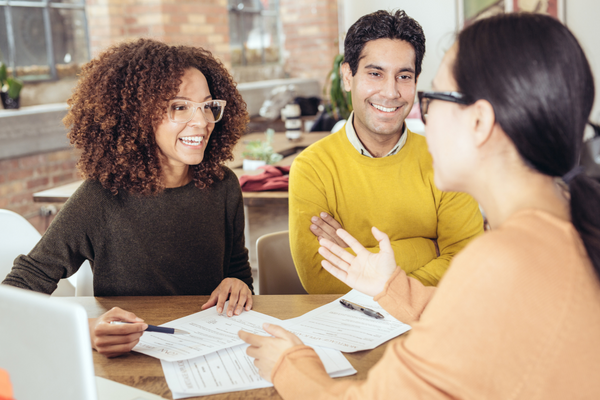 However, remember that each school has a different procedure for doing this. Therefore, it's a good idea to get in touch with the office of financial assistance if, after 3 weeks, you still need to hear from your school.
At the beginning of each semester, federal student loans are routinely disbursed. In addition, most universities will refund you any money left over after covering your tuition, fees, and living expenses within a few weeks after receiving your loan payments. Remember that some schools extend this by 30 days as an extra safeguard for first-time borrowers.
4 Steps To Apply For Federal Student Loans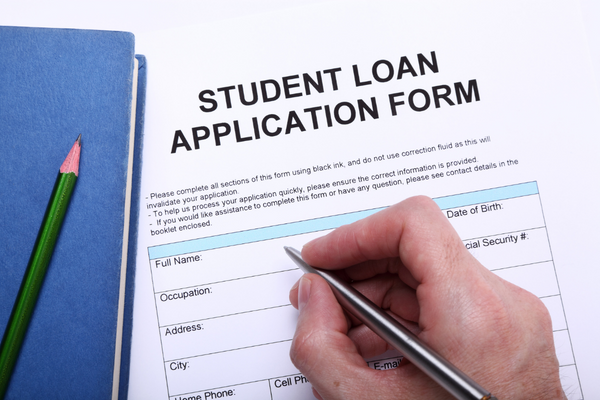 Here are the steps for applying for a student loan and the estimated time.
You need to complete the Free Application for Federal Student Aid (FAFSA) to start the procedure. The FAFSA application can take up to an hour, but to prevent any delay, you can gather the necessary documents beforehand. You'll need to provide personal information such as:
Your assets and income
Your household members who are in school
Your net worth
People living in your household
If you are a dependent student, you must provide financial information for yourself and your parents. Although a credit check is necessary for graduate PLUS loans and parent PLUS loans, you won't need to disclose any information about financial debts or your credit history.
1. FAFSA Processing
Time: 3-5 days
The processing of a FAFSA application is a tedious task that can take 3-5 days after online submission. Once your paper FAFSA application is received, processing may take 7 to 10 days.
You will receive a Student Aid Report upon processing (SAR). The information from your FAFSA and your Expected Family Contribution (EFC) is included in this report. Your eligibility for federal help, such as Pell grants and student loans, is determined by your EFC.
2. Financial Aid Award
Time: Few weeks (depending on the school)
The SAR is sent to your school to examine how much assistance you need. The exact time that this stage will take is dependent on the school. But before you get an official award letter, it can take a month or more.
You can move on to the next step if you accept the award as is. You could elect to challenge your financial assistance award, though, if the amount of aid you get is insufficient. Keep in mind that your school may need many weeks or even months to process an appeal.
If you have inquiries about how long it will take to put together your award package or how to appeal, you may contact the financial aid office at your school. The institution should be able to suggest any other actions you would need to take to finish your application.
3. Entrance Counseling
Time: 20-30 minutes
According to the Department of Education, undergraduate and graduate borrowers need to complete admission counseling to be eligible for federal student loans. Online counseling may be finished in around 30 minutes.
Online completion of credit counseling for PLUS can take 20 to 30 minutes, depending on if you have obtained an endorsement or have sufficiently documented circumstances that satisfy the U.S. Department of Education.
4. Promissory Note
Time: Less than 10 minutes
The Master Promissory Note must be signed as the last step to get federal student loans. You acknowledge that you are responsible for repaying federal student loans in this legally binding document.
The method for signing the Master Promissory Note varies depending on the school. Contact the financial assistance office at your institution for information on how to electronically or physically sign this paper.
How Long Does It Take To Get a Federal Student Loan Disbursement?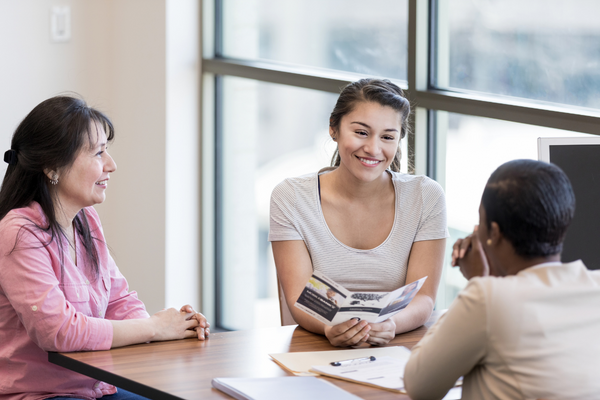 The school will release money once you've completed entry counseling, regardless of whether you're asking for graduate or undergraduate student loans. The school will initially pay your tuition, fees, and room and board with your loan money if you live on campus. Any leftover cash may be sent straight to you.
Again, if you're a first-time borrower and first-time student, you might have to wait up to 30 days after the start of the term to receive a student loan refund.
How Long Does It Take To Get a Private Student Loan?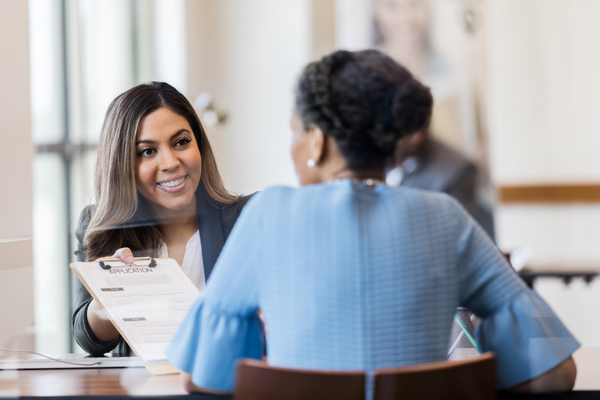 In the best-case scenario, it should take you around 3 weeks to secure a private student loan. If there are delays, it might take up to 2 or 3 months.
The criteria for granting loan applications vary depending on the private lender. The majority of them need a quick and simple application procedure and payout. Private student loans frequently provide funding more quickly than federal loans.
To discover the best loan for you, compare and consider as many private student loan providers as possible.
1. Fill Out the Loan Application
Time: Less than an hour
Applying for loans online is simple. You can apply once you've decided on a lender. You'll need to provide the following information to apply:
Name, Social Security Number, and birthdate
Name of the institution and anticipated graduation date
Contact details
Estimated expense
Household earnings
Requested loan amount
The entire application procedure may be finished in about an hour. Remember that you must include any cosigners' personal and financial information if you are applying for private student loans.
2. Processing of Application
Time: A few minutes to days
The lender will check your application after you submit it to see whether you qualify for loans. Depending on the lender, it might take as little as a few minutes or as long as several business days to receive a decision. Before making a final approval decision, the lender can request further details from you, which could prolong the process.
You can go to the next stage if your application is accepted. If your application is rejected, you can look for a different lender or try again with a cosigner.
3. Acceptance of Loan
Time: Less than an hour
If private student loans are accepted for you, your lender will send you all the documents you need to sign to receive the loan. In addition, you can sign electronically, which can be done in a matter of minutes.
To make sure you understand the loan's conditions before signing, it's a good idea to consult a lawyer. For example, it's crucial to comprehend who is responsible for paying back the loan, when payments start, and what consequences skipping payments or defaulting may have.
4. Getting Certification From the School
Time: 10 days
Your school must certify the cash once you take private student loans. In essence, the school and lender coordinate to confirm your enrollment and tuition costs.
Although certification may take a few weeks, unless the lender or the school contacts you for additional information, there is nothing you need to do during this time.
5. Loan Disbursement
Time: Depends on the lender
The payout is the last stage once your loans have been verified. At this point, the lender provides the funds to your school, so they may be used to cover your educational expenses.
The school decides the payout date. Private student loans are normally disbursed within 10 days after the start of the term, as was already noted.
How Do I Check My Loan Status?
You should monitor your loan status as it progresses if you apply for a student loan. Here's how to find out the status of your loan:
Federal Student Loans
You may go into your FAFSA account and visit the "My FAFSA" page to see the progress of your FAFSA. Find out the disbursement status from your loan servicer if your federal loans have been authorized. You may contact or email your financial aid office for the most recent information if you need assistance or have questions.
Private Student Loans
Get in touch with the lender to find out the status of a private loan. Remember that it's a good idea to compare as many lenders as possible when applying for private student loans to pick the best option.
Frequently Asked Questions
Yes, it is relatively easy to get student loans, however, most people are more likely to be approved for federal student loans than private ones.
You might receive a private student loan approval after submitting your application in as little as a few minutes. However, it can take up to 2 weeks before the lender notifies you of its decision if your application needs further consideration.
You can apply for a student loan last minute but the processing will take time. However, anytime is a good time to apply for a student loan through a bank, credit union, or independent lender.
Conclusion
'How long does it take to get a student loan', is the question asked by most students. And in this blog, we tried to answer just that.
Considering the difference between federal and private loans, it is important to understand which loan type is better for you.
If your federal loan is approved, you can start your education right away but securing a private loan is a bit tricky as it requires a cosigner and impressive credit history. This is why you need to prepare the documents in advance and apply early so that even when the loan is not approved, you have sufficient time to think about other approaches.
Now that you have all the necessary information, you can confidently apply for a student loan and start your academic journey.
Resources