Are you passionate about understanding people and helping them solve their problems? If you feel a deep calling towards both psychology and matters of faith, then a degree in pastoral counseling might be a great fit for you! This unique field seamlessly blends the realms of psychology and spirituality, offering a fulfilling career path for students who aspire to make a difference in the lives of others. In this article, we'll delve into what pastoral counseling really is, what you can learn from a degree in this subject, and how you can become a pastoral counselor.

What is Pastoral Counseling?
In essence, pastoral counseling is a specialized form of counseling that integrates principles of psychology with the spiritual guidance and support found within religious faith, particularly Christianity. It takes a holistic approach, recognizing the connection between mind, body, and spirit.
Pastoral counseling is a pathway that embraces the belief that spirituality and religion can profoundly impact our psychological and emotional health. It offers a unique way for people to address their struggles, find inner healing, and develop a deeper understanding of themselves and their spiritual beliefs.
Pastoral counseling has evolved over the years. While it initially started simply as religious counseling, it has developed into what is often referred to as pastoral psychotherapy, encompassing the integration of theology, knowledge from various faith traditions, spirituality, behavioral sciences, and, more recently, systemic theory.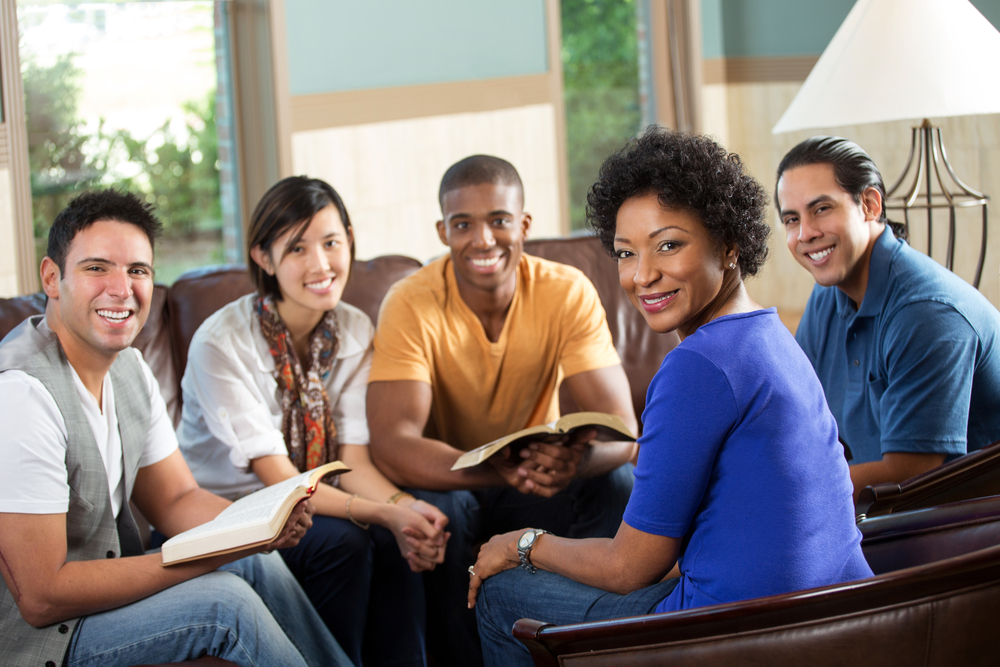 What Do Pastoral Counselors Do?
Pastoral counselors provide guidance and counseling services to individuals, couples, families, and communities seeking to address life's challenges through faith. Their role involves creating a safe space for people to explore their thoughts, emotions, and spiritual concerns.

Through active listening, empathetic understanding, and evidence-based therapeutic techniques, pastoral counselors help individuals, couples, or even communities to navigate personal struggles, grief, relationship issues, trauma, addiction, and much more. The focus is on addressing specific issues and fostering personal growth, spiritual development, and a sense of connection to something greater.

Pastoral counselors work in various settings, such as churches, religious organizations, and private practices, often serving individuals from diverse backgrounds. They may also collaborate with clergy members, healthcare professionals, and community leaders to provide comprehensive care. Many also work at pastoral counseling centers, such as the Mind & Spirit Counseling Center (formerly Des Moines Pastoral Counseling Center) and the Salem Pastoral Counseling Center.
How Does Pastoral Counseling Differ From Regular Counseling?
Pastoral counselors and regular/traditional counselors share similarities in their goal of helping people and groups overcome personal challenges and improve their mental well-being. Both professions are rooted in a desire to provide support, guidance, and therapeutic assistance to those in need. Both employ active listening, empathy, and therapeutic techniques to facilitate growth and healing.
However, there are a few notable differences between pastoral counselors and regular counselors. The key distinction lies in the integration of spirituality and faith. Pastoral counselors incorporate spiritual and religious dimensions into their counseling practice, recognizing the significance of faith and belief systems in their clients' lives. They may draw upon scripture and prayer as therapeutic tools. In contrast, traditional counselors generally maintain a secular approach, focusing solely on psychological and emotional aspects without incorporating spiritual beliefs.
Another difference is the setting in which these counselors typically practice. Pastoral counselors are often associated with religious institutions such as churches, where they provide counseling services within a spiritual framework. Regular counselors, on the other hand, usually work in places such as healthcare facilities, private practices, or schools, to name a few settings.
The training and qualifications required for these professions also tend to differ. Pastoral counselors often hold graduate degrees in pastoral counseling, divinity, theology, or a related field, and they often undergo specific training in religious studies. They are equipped to address spiritual and religious issues while providing counseling services. Traditional counselors typically hold degrees in counseling, psychology, or social work, and they acquire knowledge and skills in evidence-based therapeutic approaches.
In short, pastoral counseling is similar to regular counseling, but not identical, with the key difference being the integration of faith and religious beliefs in the counseling process.
How Can You Become a Pastoral Counselor?
If you are truly passionate about helping others through faith and psychology, you'll find that the path towards a career in pastoral counseling isn't hard to navigate. To help simplify the process, we've categorized the journey into clear steps to consider.

Bachelor's in psychology, counseling, social work, or a related field
Many aspiring pastoral counselors start their journey by earning a bachelor's degree in psychology, counseling, social work, or related fields. This helps prepare them for graduate-level counseling education. Further, you may also require to earn a bachelor's degree if you wish to pursue a master's and earn certain certifications.

Master's in pastoral counseling, mental health counseling, or marriage and family therapy
Earning a master's degree in pastoral counseling, mental health counseling, or marriage and family therapy can help set the foundation for your work as a pastoral counselor. A master's program can help you build a comprehensive understanding of important theological and psychological concepts, through which you can serve others better.
Most master's programs in pastoral counseling allow you to choose concentrations based on your area of interest. These concentrations may be highly specific. You may be able to choose concentrations such as Addictions and Recovery, Community Chaplaincy, Crisis Response and Trauma, Discipleship and Church Ministry, Marriage and Family Studies, Military Resilience, Leadership, and Life-Coaching.
A few learners who take up pastoral counseling are practicing pastors, priests, rabbis, and religious leaders who wish to offer counsel to serve their communities. Since they usually already have strong theological foundations, they opt for graduate-level mental health counseling education to learn strategies that can complement their faith-based methods.

Doctorate in pastoral counseling
While usually not a requirement, you can opt to further your knowledge by earning a doctorate in pastoral counseling or a PhD with a concentration in pastoral counseling. For instance, Regent University offers a PhD in Counseling & Psychological Studies – Pastoral Counseling while the Southeastern Baptist Theological Seminary offers a Doctor of Ministry (DMin) in Pastoral Counseling and Care.

Internship/Fieldwork
While pursuing your education, it is recommended to undertake an internship or fieldwork before you start your career in pastoral counseling. Many programs include social work or a supervised internship as part of the coursework. This can prove to be a beautiful experience, preparing you for a rewarding future as a pastoral counselor.

Licensure/Certification
Licensure and certification requirements for pastoral counselors in the US vary by state. Many states require pastoral counselors to be licensed to practice. In some states, however, ministers may be exempt from state licensure requirements. It is best to check with your state government for their specific mandates on certification and licensure.
Some states, and even some counseling programs, require you to pass recognized counselor examinations for graduation or licensure. These may include the National Counselor Examination (NCE), the National Clinical Mental Health Counseling Examination (NCMHCE), or the MFT National Examination (for marriage and family therapists). As mentioned earlier, these vary by state, so it's best to check with the state in which you wish to practice, to get a clearer roadmap to a counseling career there.
There are a number of certifications you can aim for to demonstrate experience and dedication to your profession and build credibility. Many professional institutions administer spiritual counseling certifications, Christian counseling certifications, biblical counseling certifications, and pastoral counseling certifications. The National Board for Certified Pastoral Counselors (NBCPC) and the US Agency for Christian Counseling Credentials and Accreditation are two nonprofit organizations that administer certifications to pastoral counselors.
You could also opt for a broader license like Licensed Professional Counselor (LPC) or Licensed Associate Counselor (LAC). It is also fairly common for pastoral counselors to earn certifications as licensed marriage and family therapists (LMFTs).
The path to becoming a pastoral counselor may differ for different students based on personal motivations, professional goals, areas of interest, and the state in which they aim to set up their practice. The steps above should thus be considered only as a general guide, so that you know what to expect before you begin your journey.

What Can You Learn Through a Pastoral Counseling Degree?
Most pastoral counseling degrees follow a holistic curriculum that covers subjects in five broad categories:

Theological Foundations
Pastoral counseling degree programs often start with courses designed to establish a strong theological foundation. Students delve into religious studies and explore principles that form the core of various beliefs and religious traditions. Gaining a deeper understanding of theological concepts can help you integrate relevant spiritual wisdom into your counseling practice, providing your clients a better approach to healing and growth.

Pastoral Care and Spiritual Guidance
A significant part of the coursework generally involves principles of pastoral care and spiritual guidance. This includes learning how to provide emotional and spiritual support to individuals facing life challenges, grief, or existential crises. You may also have practical opportunities to develop skills to help others navigate their beliefs and assist their spiritual and mental growth.

Counseling Theories and Techniques
A pivotal aspect of most pastoral counseling degree programs is the study of counseling theories and techniques. You'll have the opportunity to explore different therapeutic approaches, which can enable you to tailor your counseling strategies to meet the unique needs of each individual, fostering a supportive, empathetic environment.

Psychology and Human Behavior
To effectively address the complex needs of individuals seeking pastoral counseling, it's important to have a solid understanding of psychology and human behavior. Your coursework may cover topics such as abnormal psychology, developmental psychology, and counseling ethics. This knowledge can help you make better sense of underlying psychological factors that influence human behavior and guide your counseling interventions accordingly.

Marriage and Family Counseling
Many pastoral counseling programs include coursework in marriage and family counseling. This subject equips you with the skills necessary to provide support to couples and families facing challenges in their relationships. By studying topics such as family dynamics, communication patterns, and conflict resolution strategies, you'll be better prepared to assist individuals in nurturing healthy and thriving relationships within the context of their faith.
Today, many couples actively seek premarital counseling with pastors. The need for marriage and family counselors has grown over the years. According to the U.S. Bureau of Labor Statistics, the job outlook for marriage and family therapists is 14% (Much faster than average). Sadly, this does not come as a surprise to many, with the US seeing over 680,000 divorces in 2021 alone, as per data from the CDC/NCHS National Vital Statistics System. By earning a degree in pastoral counseling, you can build skills that can help the country see more successful marriages.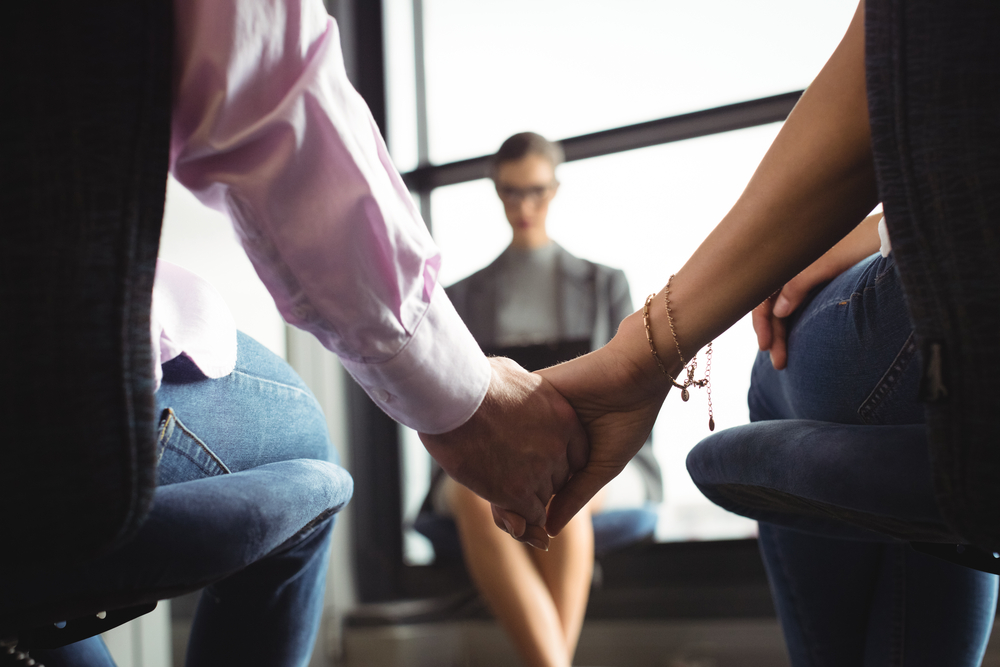 Many pastoral counseling programs also help you gain real-world experience by completing supervised internships, which often let you put your skills to practice by helping people solve real problems in their lives. For instance, Liberty University's Master of Arts in Pastoral Counseling includes a 225-hour supervised internship, which includes 50 hours of face-to-face counseling. This way, you can make an impact even before you start your professional journey.
Conclusion
A degree in pastoral counseling offers a unique and fulfilling pathway for students who feel a profound calling towards psychology and faith. By acquiring the necessary knowledge, skills, and insights into theological foundations, counseling theories, and spiritual guidance, you can become an impactful professional, equipped to provide holistic support to those in need. Embracing this rewarding career can lead you towards a life of purpose, where you can make a lasting difference in the lives of others. So, if you feel the calling, consider pursuing a degree in pastoral counseling and embark on a path that combines your passions and empowers you to impact individuals, families, and communities positively.
Frequently Asked Questions (FAQs)
Pastoral counseling and traditional counseling are similar, but not identical.
Pastoral counselors and traditional counselors undergo similar professional training and share the common goal of assisting clients in finding meaning and addressing life challenges. Both professions provide support to individuals in distress or dealing with behavioral disorders.
However, pastoral counselors distinguish themselves through their deep commitment to their faith. While traditional counselors adhere to scientific guidelines in psychotherapy, pastoral counselors prioritize their faith, drawing inferences from religious principles in their counseling strategies.
Certification requirements for pastoral counselors vary by state. Many states require pastoral counselors to hold an updated license to practice, but only a few states award licenses that are specifically for pastoral counseling. Many such professional institutions offer voluntary training and certification, which do not equal state licensure, but can help aspiring pastoral counselors demonstrate expertise and dedication to their profession.