Why study business? It's a question that many aspiring professionals ponder. With its wide-ranging applications and potential for personal and professional growth, studying business offers numerous compelling reasons to pursue this field.
Studying business is a strategic choice with many advantages. It offers intellectual stimulation and a foundation for success in the corporate world. By immersing yourself in finance, marketing, HR, and administration, you gain practical skills transferable across industries, crucial for organizational success.
A business degree opens diverse opportunities. It equips you with knowledge and expertise for a competitive job market. From management roles to entrepreneurship, the possibilities are vast. Business education develops critical thinking, problem-solving, and strategic mindset—qualities highly valued by employers.
Studying business is a solid first step towards corporate success. Gain insights into organizational workings and the global economy. A business degree propels professional growth. Whether climbing the ladder, starting a business, or contributing to enterprises, studying business sets you on a path to making an impact.
Why Study Business?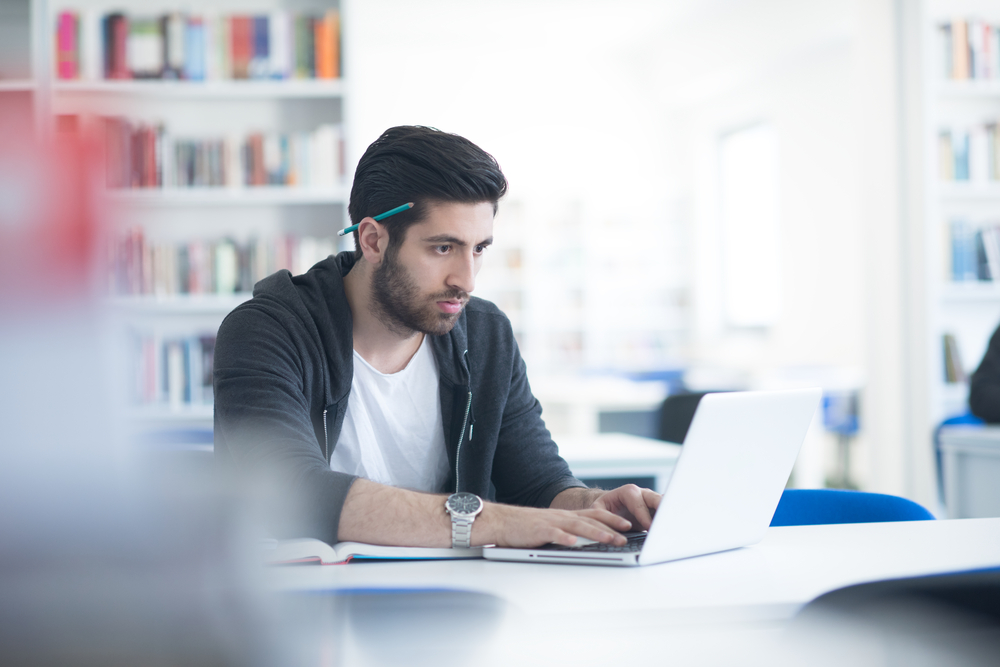 While there could be multiple reasons to study business that align with your personal education goals, there are certain skills too that you can build and polish while studying this subject. Let's look at some popular reasons why studying business can help you in more ways than one:
Problem-Solving: When choosing to study business, you are equipping yourself with the ability to deal with complex problems and make strategic decisions based on data and analysis. Studying business can help you develop and sustain critical thinking and problem-solving abilities applicable in a variety of contexts.

Networking: Enrolling in a business school will ensure you get the right set of opportunities to meet and connect with other students, alumni, and professionals in your field. Connections like these are proven to be quite valuable for finding lucrative job opportunities and building your career.

Career Options: We mentioned that business is a broad field, and with the variety it has to offer, it can open doors of opportunities for you. Business graduates can hold positions in management, finance, marketing, accounting, human resources, etc. You can acquire the right set of skills and knowledge to succeed in these roles by opting to study business.

Entrepreneurship: With a degree in business, you will learn the right skills and knowledge needed to start and run a business successfully. Learning aspects of business such as planning, marketing, finance, and accounting is useful when you establish your own organization.

Personal Development: Not only can studying business help you on a professional level but can also help you level up on the personal front. If you study business, you develop valuable skills like leadership, communication, and teamwork that shape your personality, boost your confidence, and give you an edge over your competitors. Additionally, learning about business gives you a deeper understanding of how businesses around the globe operate.
Types of Business Degrees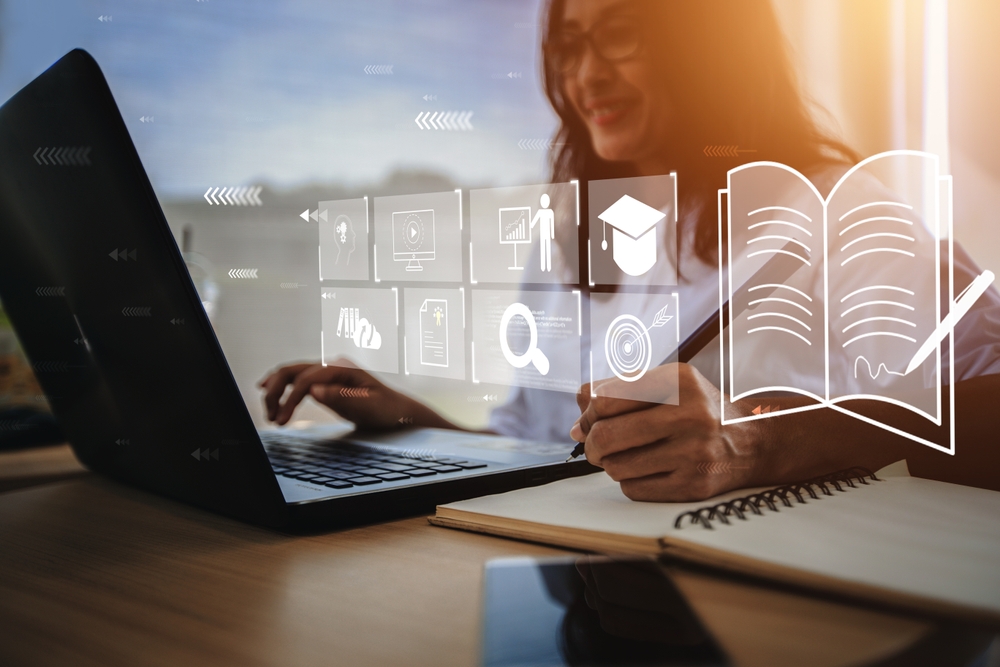 While these are some of the most basic yet popular degrees among students, many specialized courses focus on specific business areas like entrepreneurship, international business, healthcare management, and a lot more. Depending on your chosen program, you can take classes on the topics that interest you most.
With the advent of technology, and more and more individuals looking for flexible options to study, online education is finally getting the attention it deserves. Many degrees that offer a specialization in business are now available online. Let's dive deeper into the benefits of enrolling for an online business degree course.
Benefits of Studying Business Online
Studying business online has become a preferred choice over the years as it comes with a plethora of advantages. Here's a list of some key benefits of studying business online:
Flexibility: One of the most significant benefits of taking an online business degree is its flexibility. Most online programs allow you to learn at your own pace, according to your schedule, and from the comfort of anywhere with an internet connection. This means you can balance your studies with work, family, or any other commitments.
Cost-effective: Typically, online courses are more economical than traditional on-campus courses. This is mostly because, as a student, you don't have to pay any fee for lodging, transportation, or other expenses associated with attending an on-campus course.
Access to experts as faculty and resources: It is a common misconception that online courses do not offer the same quality of education as their on-campus counterparts. No longer is that the case! Online students are provided the same faculty and resources as traditional courses, helping them receive a premium quality education.
Improved technology skills: It is imperative to have a working laptop with a stable internet connection to study online. This means that studying business online helps you develop valuable digital literacy skills that are vital in today's job market.
Career advancement: If you study business online, you stand a chance to gain the right skills and knowledge needed to advance your career or pursue new opportunities without taking any time off from your current job. Enrolling in an online business course is a convenient, cost-effective, and flexible option if you don't have time and wish to study business.
Let's move on and understand the career options available to you once you gain a fair understanding of business.
Careers After a Business Degree
A business degree can prepare you for a wide range of careers across various industries, including:
Business Consultant: Once you study, you could work as a business consultant, offering advice to key enterprise stakeholders on how they can improve their operations, increase efficiency, and maximize profits.

Financial Analyst: As a financial analyst, your primary role would be to help businesses make investment decisions and manage their day-to-day finances. This also means that your expertise would be key to making multiple financial decisions for the business.

Marketing Manager: Once you earn your business degree, you could also choose to become a marketing manager, where you develop and implement marketing strategies to promote the company's offerings.

Human Resources Manager: As an HR manager, you would oversee recruitment, training, payroll, learning, and development, as well as employee relations.

Operations Manager: You could choose to work as an Operations manager once you earn your business degree. This role would involve overseeing a business's daily operations to ensure everything runs smoothly in the organization.

Sales Manager: As a Sales manager, you would lead a team of salespeople and develop the company's sales strategies to meet their revenue goals.

Investment Banker: This is considered a lucrative career option after earning a business degree. As an investment banker, you would be required to help businesses raise capital through the sale of stocks or bonds.

Supply Chain Manager: Another career option is to work as a supply chain manager, where you would oversee the flow of goods and services from various suppliers to your customers. You would be responsible for ensuring that all items are delivered on time and within budget.

Accountant: As an accountant, you get to manage a company's finances and ensure processes comply with tax laws and regulations.

Entrepreneur: Finally, if you don't wish to work for anyone else, be your boss! With a degree in business, you could start your own business and apply the knowledge and skills you've gained from your degree to create and run a successful enterprise.
Based on your interests and strengths, you could choose from many career paths available to you with a business degree. We have listed just a few common options, but there are so many roles in the global business world today that you can explore.
Conclusion
Getting a wide and deep understanding of business requires you to gain theoretical knowledge about the various aspects of business and the right skills to apply these theories in a practical, real-world corporate environment.
To do so, there are a number of degree options available for you to choose from. Before you zero in on one, consider the stage you are at in your educational journey, and pick the one best suited to meet your educational goals. We wish you the best of luck!
Frequently Asked Questions
Absolutely! Business management is a great first step for you if you are interested in the field of business and management, as it helps you build a strong foundation in various aspects of business, such as accounting, finance, marketing, operations, and human resources. It can also help you explore a wide range of careers in the business side of industries such as banking, wholesale, hospitality, transportation, consulting, entrepreneurship, and more.
While there are many business degrees available to a student, some popular ones are
1) Bachelor of Business Administration (BBA)
2) Master of Business Administration (MBA)
3) Master of Accounting (MAcc)
4) Master of Finance (MFin)
5) Master of Science in Marketing (MSM)
6) Bachelor of Science in Business (BSB)
7) Bachelor of Science in Accounting (BSA)
8) Bachelor of Science in Finance (BSF)
9) Bachelor of Science in Marketing (BSM)
Generally speaking, most MBA programs require you to hold a bachelor's degree from an accredited institution. However, there could be some exceptions or alternatives available to you, depending on the specific program and the country in which you are seeking to study.