Explore the diverse career opportunities available in education with a psychology background. From becoming a school psychologist to pursuing educational psychology or teaching positions, your knowledge of human behavior and developmental psychology can lead to fulfilling careers. Discover the salary potential and professional prospects in these rewarding fields.
This article mainly highlights these career opportunities, their responsibilities, and the degrees required to land lucrative jobs in this field.
Why Work in Education?
While there could be several reasons to consider working in education after studying psychology, here are our top reasons:
Apply your Knowledge – Working in education? You will get to apply the skills and knowledge you have gained during your psychology studies in a practical setting. Education provides an opportunity to work with students of all ages and abilities, helping them understand and overcome psychological challenges that may hinder their academic and personal growth.
Make a Difference – Working in education allows you to make a meaningful difference in the lives of your students. You can help students develop their cognitive, social, and emotional skills, leading to improved academic performance and overall well-being.
Growth Opportunities – Education offers a variety of opportunities for career growth and professional development. You can take on leadership roles, specialize in areas such as special education or counseling, or pursue advanced degrees in psychology or education.
Work-Life Balance – Many education jobs offer a good work-life balance, allowing you to have a fulfilling career while still having time for your personal life and interests.
Remember, the reasons to apply your skills and knowledge in the education field may vary based on every individual's personal and professional goals. You can decide for yourself how you would like to contribute to the education industry.
Now, let's look at the various career options available to you in education once you have advanced knowledge in psychology.
Careers in Education After Studying Psychology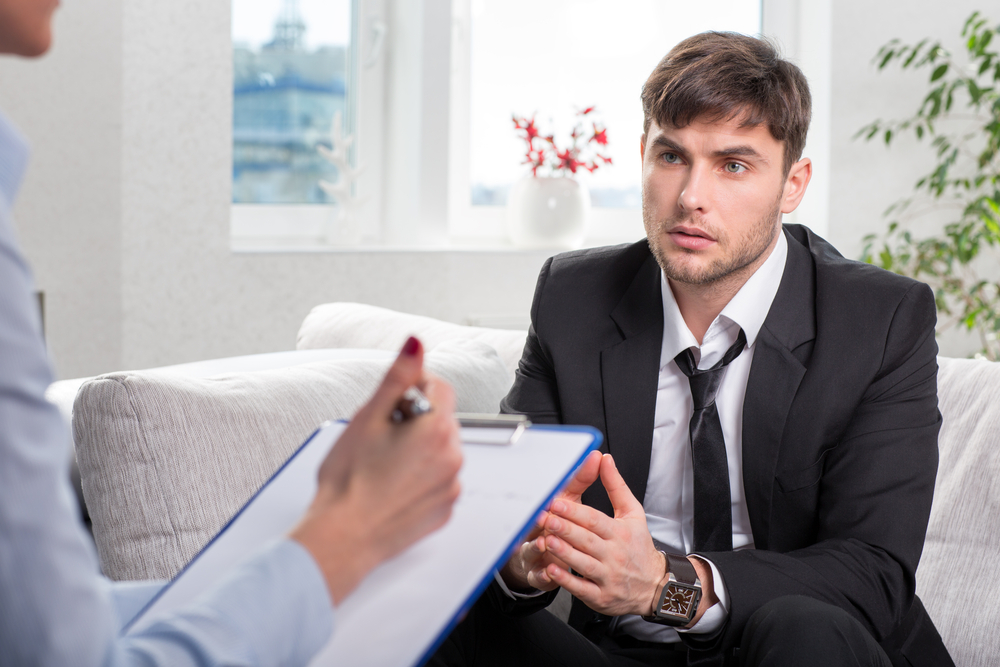 If you have studied psychology, the doors of career opportunities are wide open for you in the field of education. Here are some possible career paths that you could consider and the degree requirements for each:
1. School Psychologist – A mental health professional, a school psychologist works in schools to support the social, academic, and emotional well-being of students. These professionals use their training in psychology and education to assist students in overcoming barriers to learning and help promote their overall success.
To become a school psychologist, you will need a graduate degree in school psychology. This could be a master's or a doctoral degree, depending on the state's requirements in which you plan to practice.
2. College Counselor – A college counselor offers counseling services to college students. As a mental health professional, a college counselor helps students navigate personal, social, and academic issues that may affect their overall development.
While the degree needed to become a college counselor varies depending on the job requirements and the employer's preferences, most college counselors hold a Master's degree in Counseling, Education, or a related field. This master's degree generally takes 2-3 years to complete and offers in-depth knowledge of counseling theory, techniques, and ethical standards.
3. Educational Researcher – As an educational researcher, you would conduct research studies on cognition, learning, and motivation and use your psychology knowledge to design research studies. These studies help develop evidence-based practices and interventions for improving education.
To become an educational researcher, you typically need a graduate degree in education, educational psychology, or a related field. A doctoral degree is sometimes required for research positions in this field. However, entry-level positions may be available with a master's degree.
4. Child Care Worker – A professional who provides care and supervision to children in various settings, such as daycare centers, and preschools, is known as a child care worker. As a childcare worker, it would be your responsibility to ensure the safety and well-being of the children in your care and promote their physical, emotional, and cognitive development.
While some entry-level positions in child care require a high school diploma or equivalent, some employers may require child care workers to have completed some college coursework or have an associate's or bachelor's degree in early childhood education. The degree requirements vary depending on the employer and the demands of the specific job.
5. Admission Counselor – Admission counselors are professionals working for a college or university to recruit and enroll students. These professionals help potential students navigate the admissions process and offer information on academic programs, admission requirements, financial aid, and other resources.
While most admission counselors require just a bachelor's degree, some employers may prefer a master's degree in counseling, higher education, or a related field. These requirements are generally for jobs that involve specialized training in the areas of college admissions counseling, student services, and higher education policy.
6. Transition Counselor for High Schools – A transition counselor for high schools helps students prepare for life after high school by offering guidance and support in career planning, college readiness, and post-secondary education.
To become a transition counselor for high schools, you must earn a graduate degree in counseling or a related field, like education or psychology. Sometimes, a master's degree is required for this position, but certain employers may accept candidates with a bachelor's degree and relevant experience.
7. Psychology Professors – Mostly, psychology professors need a doctoral degree (Ph.D. or PsyD) in psychology or a related field, such as education or neuroscience. Higher education institutions employ psychology professors and teach students at the undergraduate and graduate levels, as they are considered experts in psychology. Some psychology professors may also choose to conduct research and publish scholarly articles in academic journals.
Usually, earning a doctoral degree in psychology takes about 4-7 years of graduate study, including research, coursework, and a dissertation. And while a doctoral degree is preferred, some colleges–especially community colleges–may also consider you even if you have a master's degree in psychology.
8. After-School Program Coordinator – As an after-school program coordinator, you would manage and oversee after-school programs for children and youth. You would create and implement programs that provide children with a safe and engaging environment after school hours.
The degree requirements for this profession vary according to the employer's needs and job responsibilities. While some employers may only require a high school diploma or equivalent, others may prefer or require a bachelor's degree in education, social work, or a related field.
A bachelor's degree in education or social work offers foundational training in child development, behavior management, program planning, and evaluation for after-school program coordination.
9. Curriculum Developer – As a curriculum developer, you would use your knowledge of psychology to design and develop educational programs, courses, and instructional materials for students. In this profession, you would put your understanding of how students learn to create engaging educational materials to effective use.
To become a curriculum developer, you typically need a bachelor's or master's degree in education, instructional design, curriculum, instruction, or a related field.
10. Academic Advisor – Lastly, we have academic advisors on the list. Academic advisors help students navigate the academic landscape and develop a plan to meet their educational goals. As an academic advisor, you would be employed by colleges and universities to help students select courses, choose majors, and plan their academic careers.
Most academic advisors hold a bachelor's or master's degree in education, counseling, or a related field. While a bachelor's degree in education, psychology, or a related field offers a strong foundation for academic advising, a master's degree in counseling or higher education can provide specialized training in career counseling, student services, or academic advising.
Conclusion
Education and psychology are a wonderful combination if you're interested in understanding or influencing the minds of young adults or if you want to make a difference in their lives by imparting the right information to them.
If you have knowledge of both fields, you have a plethora of professional options that can help you build a solid, lucrative career in the field of education. It's best to weigh your options, consider the pros and cons of each, and zero in on a career opportunity that aligns with your professional goals.
We wish you the best! If psychology or education do not pique your interest, feel free to explore our content gallery to find what you're looking for.
Frequently Asked Questions
Some of the popular options available in the field of education beyond teaching:
– Curriculum developer: Designing and developing educational content and materials.
– Instructional designer: Creating and designing learning experiences and training programs, including corporate training, e-learning, and education.
– Educational consultant: Improving educational programs, policies, and practices.
– School administrator: Managing and overseeing the day-to-day operations of schools and educational institutions, including budgeting, curriculum development, and hiring.
– Educational researcher: Conducting research on topics related to education, including teaching methods, curriculum development, and student achievement.
– Education policy analyst: Researching and analyzing education policies and their impact on students, teachers, and schools.
– Education technology specialist: Developing technology-based solutions to enhance teaching and learning in the classroom.
– Education program coordinator: Managing and coordinating educational programs and initiatives, such as after-school programs, summer camps, and outreach programs.
The average salary for a psychology professor in the U.S. can vary based on multiple factors like experience, institution type, location, and academic rank. According to data from the U.S. Bureau of Labor Statistics, the median annual salary for psychology professors as of May 2020 was $80,590.