Completed your associate's or bachelor's degree in project management? Looking for an advanced study program that offers the opportunity to learn how to work on big projects, like building skyscrapers to launching new products? This is where a master's degree in project management comes in.
With a master's degree in project management, you'll learn the art and science of planning, executing, and leading projects of all sizes. From honing your communication and leadership skills to mastering cutting-edge project management software, this degree sets you up for success in almost any industry. 
What Is a Master's Degree in Project Management?
A master's degree in project management is a specialized graduate program designed to equip you with advanced knowledge and skills in effectively planning, executing, and overseeing projects.
In this program, you'll delve into various aspects of project management, including risk assessment, resource allocation, stakeholder communication, and leadership. You might also learn about industry-standard project management methodologies like Agile, Scrum, and Six Sigma. These skills are highly valued in today's competitive job market, making it easier to secure leadership positions or specialize in project management roles.
Students with a master's degree in project management are well-prepared to lead teams, meet project objectives, and contribute significantly to their organizations' success. It's a valuable credential for those aspiring to excel in project-driven industries.
Different Types of Master's Degrees in Project Management
Here are some different types of Master's degrees in Project Management:
Master of Science in Project Management (MSPM):
Focuses on the technical aspects of project management.
Emphasizes quantitative analysis and data-driven decision-making.
Suitable for individuals seeking a strong foundation in project management methodologies and tools.
Master of Business Administration (MBA) with a Project Management Concentration:
Combines traditional MBA coursework with project management specialization.
Offers a broader business perspective along with project management skills.
Ideal for students aspiring to hold leadership positions in various industries.
Master of Project Management (MPM):
Provides a comprehensive study of project management principles.
Often includes coursework on risk management, quality control, and procurement.
Geared towards individuals who want a deep understanding of project management theory and practice.
Master of Engineering Management (MEM) with a Project Management Focus:
Blends engineering principles with project management concepts.
Ideal for engineers seeking roles where technical expertise and project management skills are essential.
Master of Science in Information Technology Project Management:
Concentrates on managing IT projects, software development, and technology-related initiatives.
Covers areas like IT governance, cybersecurity, and agile methodologies.
Master of Arts in Organizational Leadership with a Project Management Emphasis:
Combines leadership and management skills with project management expertise.
Suited for individuals aiming to lead teams and drive organizational change through effective project management.
Master of Construction Management (MCM):
Specializes in project management within the construction industry.
Includes coursework on construction law, scheduling, and cost estimation.
Master of Healthcare Administration (MHA) with a Project Management Specialization:
Focuses on healthcare project management, healthcare systems, and policy.
Designed for professionals in the healthcare sector who want to manage healthcare-related projects effectively.
Master of Public Administration (MPA) with a Project Management Concentration:
Integrates public administration principles with project management techniques.
Targeted towards individuals interested in managing government or nonprofit projects.
Master of Science in Agile Project Management:
Specializes in Agile methodologies, including Scrum and Kanban.
Designed for those working in fast-paced, dynamic project environments.
These different types of master's degrees in project management cater to various career goals, industries, and interests, allowing students to choose the one that aligns best with their aspirations and professional background.
Classes You Can Expect to Take with a Master's Degrees in Project Management
Some common, popular classes you can expect to take when pursuing a master's degree in project management include:
Project Planning and Scheduling
Covers techniques for creating project plans and schedules.
Emphasizes tools like Gantt charts and critical path analysis.
Project Risk Management
Focuses on identifying, assessing, and mitigating project risks.
Teaches risk analysis and contingency planning.
Project Cost Management
Explores budgeting, cost estimation, and cost control in project management.
Includes topics like earned value management.
Project Quality Management
Addresses strategies for ensuring project quality and meeting quality standards.
Covers quality assurance and quality control processes.
Leadership and Team Management
Provides skills for leading project teams effectively.
Covers team dynamics, motivation, and conflict resolution.
Project Procurement and Contract Management
Focuses on procurement strategies, contract negotiation, and vendor management.
Explores legal aspects of contracts.
Project Stakeholder Communication
Teaches effective communication strategies with project stakeholders.
Includes negotiation and conflict resolution skills.
Project Scope and Change Management
Covers scope definition, change control processes, and scope verification.
Addresses managing project scope changes.
Agile Project Management
Introduces Agile methodologies like Scrum and Kanban.
Emphasizes iterative and adaptive project management approaches.
Strategic Project Management
Explores aligning projects with organizational goals and strategies.
Covers portfolio management and strategic decision-making.
Ethics and Professional Responsibility
Examines ethical issues in project management.
Emphasizes professional responsibility and integrity.
Admission Requirements for a Master's Degree in Project Management
Here are the typical admission requirements for a master's degree in project management:
Bachelor's Degree: As an applicant, you must hold a bachelor's degree from an accredited institution. While some programs may accept students with undergraduate degrees in various fields, others may prefer degrees in business, engineering, or related disciplines.
Minimum GPA: Many programs require a minimum undergraduate GPA, often in the range of 2.5 to 3.0 on a 4.0 scale. Highly competitive programs may have stricter GPA requirements.
Transcripts: Applicants need to provide official transcripts from their undergraduate institution to demonstrate their academic background.
Letters of Recommendation: Typically, programs require two to three letters of recommendation from individuals who can speak to the applicant's academic or professional qualifications.

Statement of Purpose: Applicants are often asked to submit a statement of purpose or personal statement explaining their reasons for pursuing the degree and their career goals.
Standardized Tests: While not always required, some programs may ask for standardized test scores like the GRE or GMAT. Check the specific program's requirements.
Work Experience: Some programs may prefer or require applicants to have prior work experience, especially for executive or part-time programs. This can vary by program and is more common for MBA programs with a project management concentration.
Interview: In some cases, applicants may be invited for an interview as part of the admission process, especially for highly competitive programs.
Application Fee: Most programs require an application fee to cover the cost of processing the application.
Prerequisite Courses: Depending on your undergraduate background and the program's requirements, you may need to complete prerequisite courses in areas like statistics, management, or related subjects.
Letters of Intent: Some programs may ask for letters of intent or specific essay questions as part of the application.
Admission requirements can vary from one institution to another and may change over time, so it's essential to check the specific requirements of the program you are interested in.
Additionally, you should focus on presenting a strong application that aligns with the program's requirements as programs may have limited spots and a competitive applicant pool.
Popular Career Options to Consider After a Master's Degree in Project Management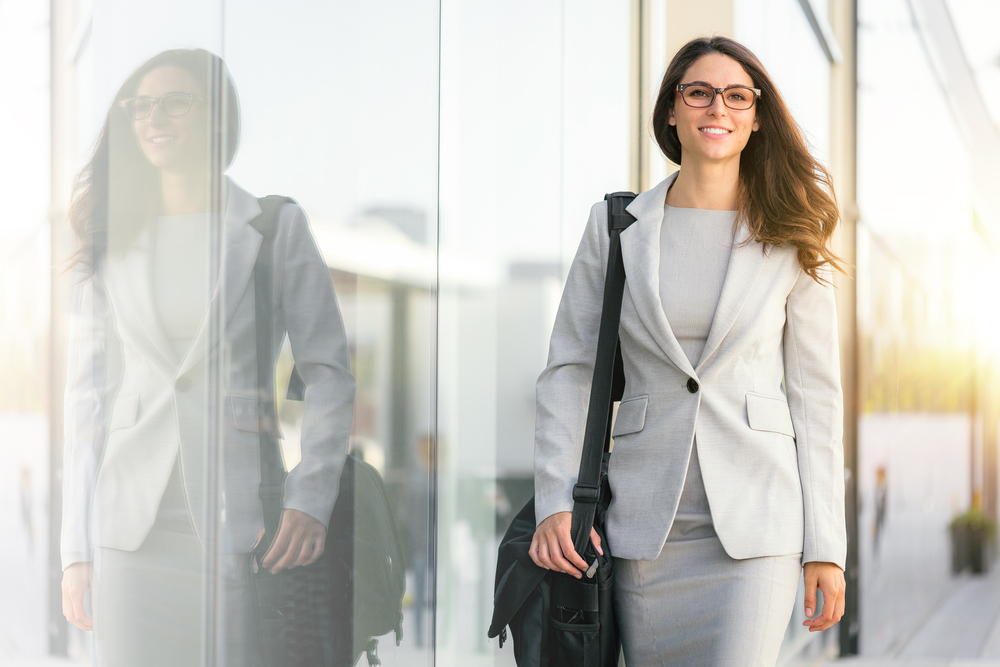 Ten popular career options to consider after obtaining a master's degree in project management include:
Director of Project Management Office (PMO): Managing the PMO involves overseeing project managers and ensuring that projects are executed efficiently. This role often comes with a substantial salary.
Management Consultant: Management consultants help organizations improve their operations and strategies. Your project management expertise can be valuable in this high-paying profession.
Strategic Planner: Strategic planners develop long-term plans to guide an organization's growth and success. Project management skills are essential for executing these plans effectively.
Financial Services Project Manager: Managing complex financial projects, such as mergers and acquisitions or large-scale software implementations, can lead to lucrative opportunities in the financial sector.
Construction Director: Overseeing construction projects, especially in large infrastructure or real estate firms, can be a well-compensated career path for project management professionals.
Healthcare Director of Operations: Healthcare organizations rely on efficient project management to improve patient care and streamline operations, making this a high-paying field for PM graduates.
Energy Project Manager: With a growing emphasis on renewable energy and infrastructure projects, the energy sector offers well-paying opportunities for project managers.
Aerospace Project Manager: Leading projects in the aerospace industry, such as spacecraft development or aviation system upgrades, can lead to high-paying positions.
These careers are just a few options that highlight the versatility of a master's degree in project management, as it equips you with valuable skills that are applicable across a wide range of industries and sectors. 
Online Master's Programs in Project Management
Online master's programs in project management offer a convenient and flexible way for individuals to acquire advanced project management skills and credentials. These programs are typically designed to accommodate working professionals, allowing them to balance their studies with their career and personal commitments.
This form of a degree comes with a host of benefits. Some of the top ones are:
Flexibility: Online programs allow students to access course materials and complete assignments at their own pace, making it easier to accommodate a full-time job or other responsibilities.
Accessibility: Students can enroll in programs offered by institutions from around the world, providing access to a wide range of specializations and expertise.
Cost-Efficiency: Online programs often have lower tuition fees than traditional on-campus options, and students can save on commuting and housing costs.
Diverse Learning Resources: Online students have access to digital libraries, forums, and video lectures, enhancing their learning experience.
Networking Opportunities: Many online programs facilitate networking through virtual forums and group projects, connecting students with peers and professionals worldwide.
Customization: Some programs offer specializations like IT project management or healthcare project management, allowing students to tailor their education to their career goals.
Career Advancement: A master's in project management can open doors to leadership roles and higher salaries in various industries.
Overall, online master's programs in project management offers a flexible and accessible pathway to gaining valuable skills and advancing your career in project management.
To Sum Up
A master's degree in project management is a wonderful way to gain advanced knowledge and skills to excel in various high-demand careers.
With a typical requirement of a bachelor's degree, a minimum GPA, letters of recommendation, and a statement of purpose, graduates get to work in diverse industries, including IT, healthcare, construction, and finance. If you don't have the luxury of time, you could consider an online master's program in project management that offers the required flexibility for working professionals to enhance their credentials and advance their careers conveniently.
With a master's degree in project management, can help you take home a better pay package and earn a managerial position in any company that realizes the true worth of a project management.
Frequently Asked Questions
To choose the right master's degree in project management for you, consider your career goals and personal interests.
– Evaluate program specialization options like IT, healthcare, or general project management to align with your desired industry.
– Look at program formats, including full-time, part-time, or online, to match your schedule and learning style.
– Assess faculty expertise, alumni networks, and internship opportunities for practical experience.
– Compare tuition costs and financial aid options.
– Lastly, read program reviews and speak with current students or alumni to gain insights into the program's quality and reputation.
Ultimately, choose a program that aligns with your career aspirations and offers the flexibility and resources you need to succeed.
Students pursuing a master's degree in project management have several financial aid options. Firstly, they can explore scholarships and grants offered by universities, professional organizations, and private foundations. These awards are often merit-based or tied to specific research interests. Next, federal aid programs like the Free Application for Federal Student Aid (FAFSA) may provide grants such as the Pell Grant, based on financial need. Graduate assistantships, including teaching and research assistantships, are also offered by universities and can cover tuition costs while providing a stipend. Alternatively, employer sponsorship or tuition reimbursement programs may be available, particularly for students working in project management-related roles. 
Lastly, federal student loans, along with private loans, can help cover remaining educational expenses, but it's important to consider loan repayment terms and interest rates when utilizing loans for financial aid.