Ever considered fast-tracking your way to a business administration degree? An accelerated study program might just be the answer.
In accelerated study programs, you'll dive deep into the world of business, but with a quicker and more intense pace. Though a little challenging, these programs can be extremely rewarding and a cost-effective way to kickstart a promising career in business administration.
What Exactly Is an Accelerated Program?
Accelerated programs are designed to compress the time required to complete a degree or course of study, allowing students to graduate sooner than in traditional programs. These programs are typically offered at the undergraduate and graduate levels and are known for their intensity and rigor.
In an accelerated program, students often take a heavier course load, including summer sessions, to expedite their degree completion. One common form of acceleration is the "3+2" program, where students complete both a bachelor's and master's degree in five years instead of the usual six. Another example is the "4+1" program, which allows students to earn a master's degree in just one additional year after their bachelor's degree.
Accelerated programs are appealing to students who want to enter the workforce or pursue advanced degrees more quickly. However, they require strong time management and dedication due to their demanding nature.
These programs can vary widely in structure and availability, so students should research their options and consider their academic goals and personal circumstances before enrolling in an accelerated program.
Exploring Accelerated Study Programs in Business Administration
An accelerated study program in business administration is an intensive educational pathway designed to expedite the completion of a bachelor's degree in business administration.
It compresses the traditional four-year curriculum into a shorter time frame, often around 2 to 3 years, by offering more concentrated coursework and a faster pace of learning. Students in accelerated programs typically attend classes year-round, including during summer sessions, and may have the option to transfer in prior college credits to further accelerate their degree completion.
This option is ideal for motivated individuals looking to enter the workforce or advance their careers sooner while acquiring the same knowledge and skills as in a standard program.
Curriculum of Accelerated Study Programs in Business Administration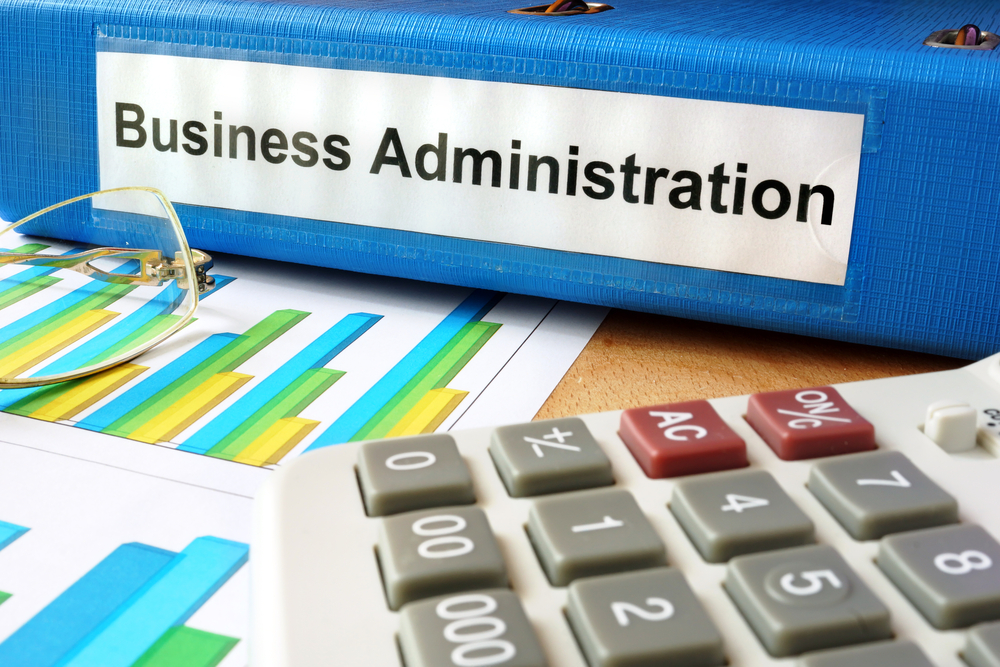 The curriculum of an accelerated study program in business administration typically covers essential business topics in a condensed time frame. Here are some common components:
Core Business Courses: Foundational courses in areas like accounting, finance, marketing, management, and economics.
Quantitative Analysis: Advanced courses in data analysis, statistics, and quantitative decision-making.
Business Ethics: Exploring ethical dilemmas and decision-making in business contexts.
Strategic Management: Developing skills in strategic planning, business development, and long-term decision-making.
Entrepreneurship: Learning about starting and managing small businesses, innovation, and entrepreneurial strategies.
International Business: Exploring global business practices, international trade, and cultural aspects of international commerce.
Leadership and Organizational Behavior: Understanding leadership styles, team dynamics, and organizational culture.
Business Law: Studying legal principles relevant to business operations and contracts.
Marketing Strategies: Advanced marketing concepts, market research, and brand management.
Finance and Investment: Focusing on financial management, investments, and risk assessment.
Benefits of Pursuing an Accelerated Study Program in Business Administration
An accelerated study program in business administration offers several benefits:
Faster Degree Completion: Completing your degree in a shorter time allows you to enter the job market or pursue advanced studies sooner.
Lower Tuition: Fewer semesters mean lower tuition costs and less time spent on living expenses.
Career Advancement: Fast-tracking your education can expedite career progression and salary increases.
Increased Focus: The intensive nature of the program keeps students focused and engaged.
Competitive Edge: Employers often value the drive and time management skills of accelerated program graduates.
Flexible Scheduling: Some programs offer evening, weekend, or online classes, making it accessible for working professionals.
Networking Opportunities: Smaller cohorts can foster stronger relationships with professors and peers.
In-demand Skills: Business administration skills are highly sought after in various industries.
Personal Growth: Intensive programs can challenge you to excel academically and personally.
Entry to Graduate Programs: Accelerated programs can be a stepping stone to MBA or other advanced degrees.
Career Options After Completing an Accelerated Study Program in Business Administration
After completing an accelerated study program in business administration, you'll be well-prepared for various career opportunities. Here are the top five most popular options:
| | | | |
| --- | --- | --- | --- |
| Profession | Responsibilities | Industries | Skills |
| Business Analyst | Assessing organizational processes, gathering and analyzing data, and identifying areas for improvement. They work to streamline operations, reduce costs, and enhance efficiency. | Business analysts are in demand in various sectors, including finance, healthcare, technology, and consulting. | Strong analytical, problem-solving, and communication skills are crucial. Proficiency in data analysis tools like Excel and familiarity with business intelligence software is beneficial. |
| Marketing Manager | Planning and executing marketing campaigns, analyzing market trends, and overseeing advertising and promotional activities. They work to enhance brand awareness and drive sales. | Marketing managers can be found in almost every industry, including consumer goods, technology, hospitality, and healthcare. | Strong creativity, strategic thinking, and communication skills are essential. Digital marketing knowledge, including SEO and social media, is increasingly important. |
| Financial Analyst | Assessing financial data, evaluating investment opportunities, and providing recommendations for portfolio management. They help organizations make informed financial decisions. | Financial analysts work in banking, investment firms, corporations, and government agencies. | Strong analytical and quantitative skills are critical. Proficiency in financial modeling and financial software like Excel is valuable. |
| Human Resources Manager | Overseeing recruitment, employee relations, benefits administration, and HR policies. They ensure the organization has a skilled and motivated workforce. | HR managers are needed in virtually every industry, including healthcare, technology, manufacturing, and finance. | Excellent interpersonal and communication skills are crucial. Knowledge of labor laws, talent acquisition, and employee development is essential. |
| Entrepreneur/Small Business Owner | Starting and managing their own businesses, which can range from startups to small enterprises. They are responsible for all aspects of business operations, from planning to marketing and finance. | Entrepreneurs can create businesses in any sector based on their interests and market opportunities. | Entrepreneurship requires creativity, adaptability, risk-taking, and strong business acumen. Networking and problem-solving abilities are also essential. |
To Sum Up
An accelerated study program in business administration presents a dynamic opportunity for driven individuals seeking an expedited path to a valuable degree. Upon completion, graduates have access to a wide array of career options. This versatility reflects the comprehensive nature of their education and their ability to excel in various industries.
An accelerated study program in business administration provides an accelerated route to a promising career, equipping students with the knowledge, skills, and adaptability needed to thrive in today's competitive business landscape.
Frequently Asked Questions
Yes, there are financial aid options available for accelerated study programs in business administration. Students pursuing such programs can typically apply for various forms of financial assistance, including scholarships, grants, federal student loans, and work-study programs.
Additionally, some universities and colleges offer specific financial aid packages for accelerated degree programs to help ease the financial burden. It's advisable for students to explore these options by contacting the financial aid office at their institution and researching external scholarships and grants to make their accelerated business administration studies more affordable.
To choose the right accelerated study program in business administration, consider these steps:
– Define your goals: Determine your career aspirations and the specific skills you want to develop.
– Research programs: Look for accredited institutions offering accelerated business administration programs. Compare factors like program length, curriculum, and faculty expertise.
– Accreditation: Ensure the program is accredited by relevant bodies.
– Admission requirements: Check prerequisites, such as GPA, standardized test scores, and work experience.
– Financial considerations: Evaluate tuition, financial aid options, and scholarships.
– Location and format: Decide whether you prefer on-campus or online learning.
– Alumni and industry connections: Investigate a program's network and job placement rates.
– Seek advice: Consult with advisors, current students, and alumni to gain insights.