College tutoring services can significantly impact your college experience and success. The transition to college coursework can be difficult for many students. In addition, many entering college students have some learning loss due to remote schooling during the pandemic.
Still, there are numerous other reasons that having robust academic tutoring at the college you choose could be the factor that helps you succeed. Seeking extra help and academic support should be part of your strategy for success in college, and colleges are increasingly offering more learning center services.
College academic tutoring statistics show that accessing tutoring services improves student outcomes. For example, one program found that graduation rates almost doubled with the use of a program that included tutoring. Another program found that students who attended four or more tutoring sessions were 44% more likely to pass a course.
But you, the student, are not a statistic–you are an individual who can benefit from learning support no matter your grades or situation. If college academic tutoring statistics show that you are more likely to succeed, why not find a school to support your learning?
What Are College Tutoring Services?
All colleges have resources to help students struggling with one subject or many. They are often called learning support centers and sometimes fall within a department that includes many types of student support, including counseling, housing assistance, and more.
But for this article, we will look at services that include 1 on 1 academic tutors, small group college tutoring, and learning support for different subjects or skills.
Academic support services can include many different formats. Academic tutoring is outside of regular class activities, so not a part of the subject matter classes you take. But the support could be one person who helps you with the classwork you are struggling with, small "extra" classes to build study skills, or group tutoring for students who all have similar needs. Here are some of the types of tutoring services for students that you will find at colleges:
Individual or 1 on 1 tutoring
Group tutoring
Writing center services
Peer tutoring
Online tutoring
Learning support services
Supplemental instruction
Private tutors who you can hire yourself
Almost every college or university has a learning center or tutoring available. It is a terrific idea to find out what is available before you enroll. If you feel you need academic support, look for a college that prides itself on offering excellent academic tutoring and learning support services.
The Benefits of Using College Tutors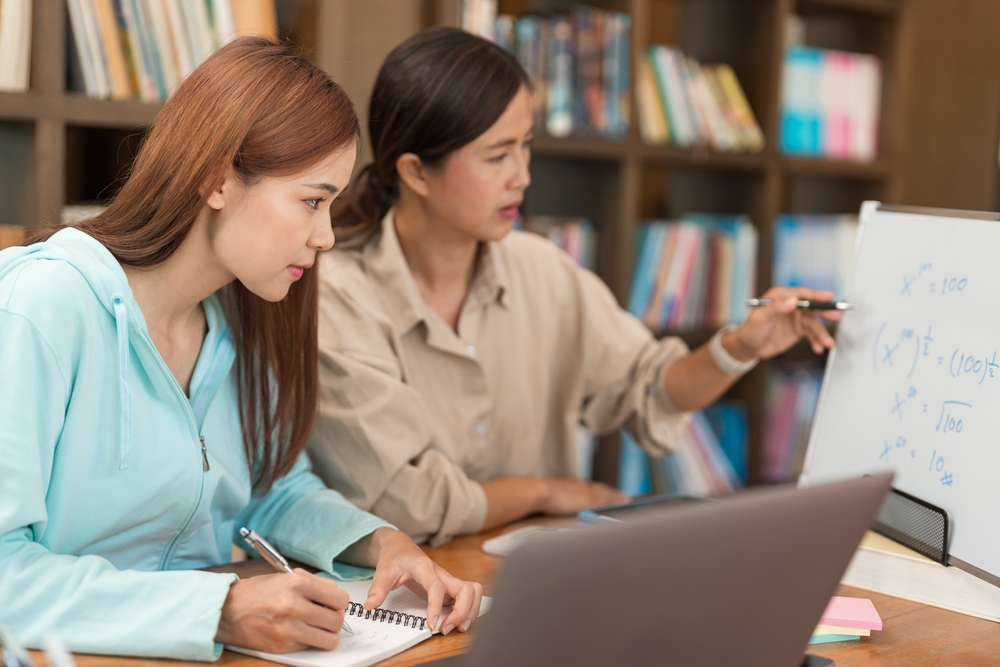 Everyone can get benefits from academic tutoring. Consider getting learning support before you fall behind or desperately need help. But learning is not just about getting good grades–you want to learn the material well and feel comfortable in your classes. Here are some of the benefits you might see when you access the learning support services at your college:
Improved academic performance
Increased organization and time management
Learning effective study skills and habits
Heightened self-confidence and peace of mind
Help to overcome obstacles in learning
Enriched understanding of the course materials
Help prioritizing your assignments
Extra time to understand unfamiliar concepts
Identifying your stumbling blocks and addressing them
Support you through a particularly challenging course
Increased chances of getting merit-based scholarships
Learning support is not just for students who are doing poorly in classes or struggling, but it can offer you the chance to excel and feel excited about your learning. The extra support can help you to understand your coursework and identify your strengths more clearly. This can help you to choose a major and plan a career path.
Clearly, thinking about your learning will give you advantages that can last a lifetime and help you stay in school and finish your degree. We live in an individualistic society where we think we need to succeed on our own. Yet behind every success, there is some support or help, and asking for and getting help doesn't make you weak. In fact, it can help you achieve more than you ever dreamed possible.
Why Would You Want or Need Academic Tutoring?
Even if you generally do very well in your classes, you may opt for learning support services for many reasons. But almost all college students struggle at some point, and academic tutors can help you be more successful and confident in your learning.
Here are some scenarios you might find yourself in that would make education support a great idea:
Learning differences: whether diagnosed or not, if you are struggling with a skill or subject, you may have learning disabilities that would benefit from individual instruction to identify the challenges and move through them.
Trouble with one subject: Some people are good at writing but struggle with math, or vice versa. Whatever subject is bothering you, getting more time to work on it with help will be more fruitful than struggling alone in confusion.
Challenging yourself or trying for a difficult major: Perhaps your grades aren't quite there, but you want to get into a specific major. Academic support could help you exceed your previous performance in prerequisite courses and help you reach your goal. Or maybe you want to try something new and ambitious–tutoring could make it possible and fun.
Pandemic learning losses: Many students are underprepared for college due to pandemic shutdowns. K-12 schools had to pivot quickly to virtual instruction, and it was often less effective than in-class learning. If your teachers have identified some areas of weakness, you are far from alone in this. Academic tutoring can help you fill in the gaps in your learning.
English is not your first language: If your first language was something other than English, you might benefit from extra support to ensure your writing and language comprehension are in tip-top shape. Learning in a language that is not your first or native tongue is more challenging, and tutoring can help you learn with more ease.
Poor high school experience: Public schools across the United States can vary significantly in the quality of teaching, breadth of courses offered, and academic standards. No matter what state you grew up in, you might not have had access to good preparation for college. Good public schools may offer advanced placement classes and many different electives, yet your school may not have had the exact courses you are most interested in studying in college.
For instance, if your high school had weak computer science, but you want to pursue a technology-related degree, learning support classes or tutoring may help you catch up to students who had better resources at their high schools.
Big test or paper: When you feel overwhelmed by a big assignment or test, you may find you need help figuring out where to start. Getting academic support can help you successfully navigate a challenging project.
Study skills: Not everyone knows how to learn, and many high schools don't teach study skills. Maybe you were so great in high school that you didn't have to study, but now you're finding college is more challenging, and you never developed study skills.
Learning centers often have group or 1 on 1 tutoring that can help you develop skills that will allow you to be successful in the more demanding classes at the college level.
How to Find a College With Strong Academic Tutoring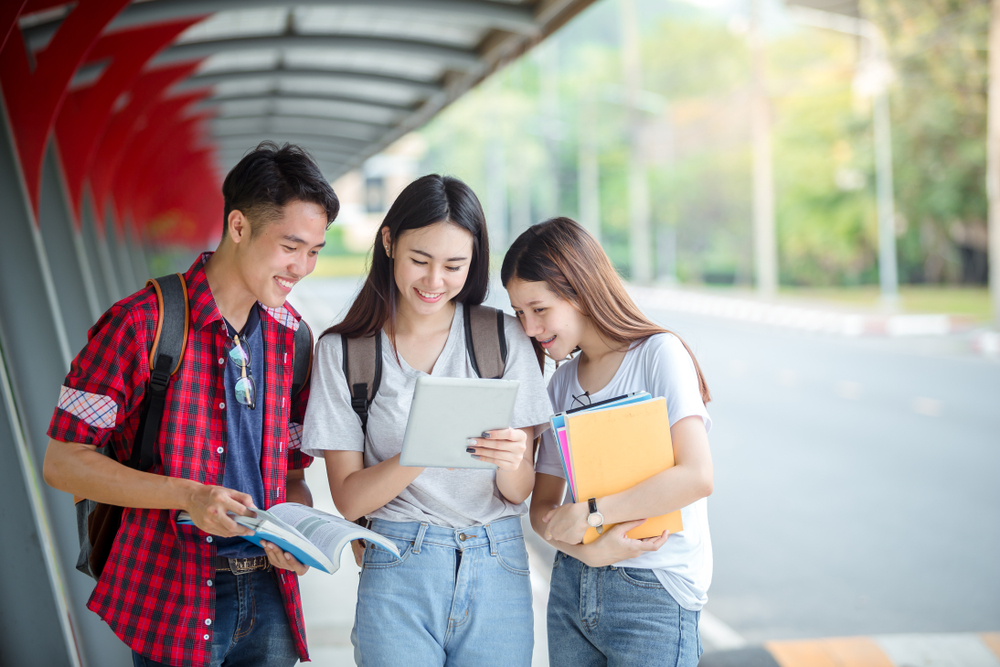 Most colleges now offer services for academic support, but you need to do your research to ensure the college you choose has academic tutoring that will work for you.
The National College Learning Center Association (NCLCA), the Association of Colleges for Tutoring and Learning Assistance (ACTLA), the Association for the Coaching & Tutoring Profession (ACTP), and the College Reading & Learning Association (CRLA) are national organizations that support campus learning centers.
Some of them also certify professionals or academic support centers to recognize excellence. If you are comparing two or three colleges and deciding which to choose, one of the factors that could help you make the decision is the availability and strength of their learning support services.
Some community colleges have robust college tutoring services, while many public universities are also ramping up their 1 on 1 tutoring.
The academic tutoring or learning center at a college may be in or near the library, the student center, or in a different location entirely. You can find more information on the college's website or by querying the admissions department.
When you compare college tutoring, look at what it takes to sign up for services, how often you can access them, if there is any extra charge for any of the services (usually, they are free), and how convenient the tutoring is.
For example, online tutors can be more convenient than visiting the campus learning center if you live off-campus or take virtual courses.
Conclusion
College academic tutoring statistics show that you can improve your grades and chances of success using the learning center or academic tutoring during college. So if you're a great student, an uncertain student, an ambitious student, or an average student–no matter where you fall, you can benefit from improved academic performance and self-confidence if you get extra support.
Consider finding a school that has a good learning center, and then—here's the tricky part–actually use the academic tutoring available! You'll be glad you did!