Most people will agree that a college education is costly. Textbooks, housing, food plans, and tuition make up most of the cost, but you must recognize the cost of applying to a college and sending over admission applications.
If you want to apply to many schools, the fees associated with college applications may rapidly mount. Each institution charges an average of $50 for applications. Some schools and universities charge much more, while others charge less.
You can, however, apply for a need-based waiver of the college application cost. Here is how you can utilize the option of a college application fee waiver!
What Is a College Application Fee Waiver?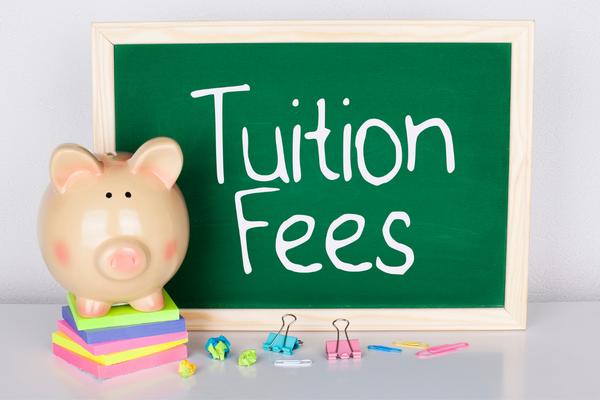 Many schools and universities charge an application fee to consider a student for enrollment. The price reduces the pool of applicants to those serious about attending and aids in defraying the administrative costs associated with processing each application.
The price of the college application is further increased by other relevant charges like SAT and AP exam fees and airfare to visit potential colleges.
However, for many people, paying for college applications is a significant financial barrier to pursuing a degree. Find out how to apply for a college application fee waiver so you don't have to pay the standard application fee.
Who Is Eligible for a College Application Fee Waiver?
Students must be eligible for a waiver of the college application cost based on their financial needs. There are various restrictions depending on the type of waiver.
For example, while some schools base eligibility on factors like free lunch participation, others use the same standards as SAT or ACT exemptions.
Once you've selected fewer colleges to apply to, find out if you are eligible for an application fee waiver at each school separately because requirements may vary.
Steps to Get College Application Fees Waived
Students can apply for exemptions to the college application cost in several ways. However, students must undergo a different application procedure for several of these.
1. Get an ACT or SAT Waiver
If you received a fee waiver for the SAT or ACT exam, that is one of the most common eligibility criteria colleges utilize to waive the application fee. Students are eligible depending on the following:
Participation in a lunch program with reduced or free prices
Income requirements for the Food and Nutrition Service of the USDA
Taking advantage of a low-income program run by the local, state, or federal government or receiving public assistance
Homelessness
Status as a state-appointed ward or orphan
2. Apply for the Common App Fee Waiver
You can also request a fee waiver using the Common App to apply to one of the 950 participating schools or institutions. You're immediately eligible if you've been granted an SAT waiver or fulfill any of the prerequisites mentioned above.
You may also be eligible if a local government or school authority member attests to your financial necessity.
3. Apply for the NACAC Application Fee Waiver
Some students can also receive an application fee waiver from the National College Fairs. However, the procedure is a little different since you have to fill out a part called "Economic Need" and describe your circumstance. You'll also want confirmation from a school representative or a local group.
4. Apply for the Coalition App Fee Waiver
The Coalition for College's members frequently forgoes application fees. No supporting evidence is needed. State in your profile that you satisfy at least one of the requirements:
Participation in the Federal Free and Reduced Lunch Program
Waiver of College Board, ACT, and NACAC fees
Qualifying for a Pell Grant
Taking part in the TRIO program
Veteran or current duty soldier
Ask the College for a Fee Waiver
Through their admissions office, specific schools and universities provide direct fee exemptions. You can phone the office directly to learn more about the procedure, as it may differ from school to school.
5. Apply to Colleges Without Application Fees
More than 100 United States institutions do not impose application fees. Look over the list to see whether any of your top selections are included, or use it as motivation to apply to a school you may have yet to consider.
Conclusion
By employing college application fee waivers, you may save money throughout the application process and get admission without worrying about the cost.
After being accepted, you may begin planning how to pay for your education. Filling out the Free Application for Federal Student Help will start the process of applying for financial aid (FAFSA).
Frequently Asked Questions
No. College application fee waiver is not accepted by all colleges and this acceptance depends on the individual policies of the college.
To receive a waiver of The College Board application fee, speak with your high school counselor. Your counselor may require further information or verification, such as your family's tax returns or pay slips, to validate your eligibility for the program.
The quantity of fee exemptions or waivers a candidate may utilize is unlimited. When granted, the Common App Fee Waiver is automatically applied to each college the candidate applies to.
It takes around 4 weeks to get your fee waiver application approved.
The exemptions of the college application cost are not subject to approval from the student's counselor because the latter has already confirmed the student's eligibility.
You can submit a fee-waiver application to any Common, Coalition, or Universal College Application college if you have been granted an SAT fee waiver. You don't often need to submit your College Board fee waivers to any of these application platforms since each has a procedure to allow qualified students to waive their application fees.
The exemptions of your college application fees apply exclusively to you. Your friends should contact their school counselor if they qualify for college application fee exemptions.