The college application process can be daunting, but with a little organization and planning, it doesn't have to be. An admissions application must include several components. Each college has different requirements.
Managing college applications may be challenging. You have to pay attention to a lot of things all at once. Your application must be submitted accurately to be accepted. Your application will only be allowed if you pay attention to one element.
Making a college application checklist and having it close by while working on your application is one of the most effective, hassle-free processes to finalize your college admission.
Use our checklist to make sure you're on track for success. We've covered everything, from crafting the perfect personal statement to requesting transcripts. So read on, and get ready to submit your dream school application!
Checklist for College Application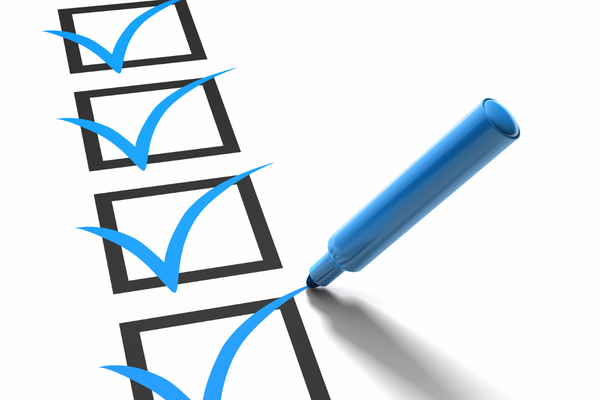 Here are the stages of finalizing and sending your college applications. Designing a checklist based on these 10 stages can make the college application process more manageable.
1. Planning
The planning stage involves simplifying the process of college selection. Here are the pointers that are associated with the planning stage:
Getting information about colleges
Collecting application forms
Specifying regular application deadline
Noting early application deadlines
2. Collecting Grade Transcripts
Your academic history and your grades are crucial components of your application. Your high school must provide your transcript and a school biography directly to the college you are applying to:
How to make this happen?
Speak with your principal or school counselor
Get your high school to send your school transcript
Get your midyear grade transcript
Before sending the transcript, make sure to proofread it for mistakes
3. Sending Test Scores
Most institutions demand or advise you to transmit your Scholastic Assessment Test (SAT®) results. However, colleges accept only results from the testing bodies themselves:
What you'll need to do?
Send over SAT scores
Send over SAT Subject Test scores
Send over Advanced Placement (AP®) scores
4. Requesting Recommendation Letters
Many colleges want letters of recommendation from your instructors or other trusted individuals. So, request recommendations from your references before the deadline. To assist them in writing positively about you, provide them with a brief overview of your accomplishments.
Here are a few pointers you'll need to keep in mind at this stage:
Request a recommendation letter
Send reminder
Send a personalized thank you note
5. Finalizing Essays
Your essays can give admissions officers a deeper understanding of your character and strengths. Before submitting your writing, remember to edit it thoroughly and eliminate any grammatical errors.
Here's what you'll need to do at this stage:
Draft the initial version of your essay
Finalize the essay and proofread it
Have the essay read by 2 people and ask for their feedback
Make changes to the essay as per the feedback
Finalize the revision
6. Submitting Applications
Even though submitting a college application is a significant task, you may simplify it by splitting it into manageable chunks.
Here's what you should do:
Fill out all the application forms from different colleges
Use the exact same name on all the application forms (given name, surname, and patronymic)
Review the application form
Get it reviewed by a teacher or parents
7. Acing Interviews
Even if one is unnecessary, requesting an interview with an alum or admission counselor is a good idea. It demonstrates your seriousness and provides an opportunity for interaction with an admissions staff member.
Here's what to do at this stage:
Schedule the interview with the admission counselor
Examine alumni interviews
Send a personalized thank you note after the interview
Read more about how to prepare for the college interview question
8. Sending Applications and Tracking Progress
Once you've finished the application process, use these suggestions to ensure all crucial components are noticed.
Make copies of the filled application forms
Apply online
Pay the application fee
Sign the application form
Confirm the receipt after submission
Attach the supplement documents, if required
Send institutional aid form
Send state aid form, if needed
9. Applying for Financial Aid
Financial aid makes college more accessible to many families than they realize. The following are critical steps for managing the financial aid process, including the time required to get the student loan:
Note the priority financial aid deadline
Note the regular deadline for financial assistance
Submit FAFSA
Submit CSS Profile, if required
Submit your college aid form if needed
10. Making Your Decision
You've had multiple offers to enroll in colleges. The challenging part is now: which one do you select? Learn to choose what's best for you.
Receive your admission letter
Receive your financial aid award letter
Collect more information about the college
Share your concerns with student resources
Compare college features with other colleges
Compare financial aid awards
Make your decision
Respond to the finalized college
Respond to the colleges with a declining email
Send deposit
Send your final high school transcript
Conclusion
Using a college application checklist can simplify the process of filling out applications, even though it might seem difficult.
You can only successfully enroll in college by meeting a few requirements, including those deadlines, transcript requests, reference letters, essays, and financial aid applications. So make your checklist and step into this new phase of your life with a calm mind and happy spirit!