In a world where technology is becoming more and more advanced, the need for individuals who are skilled in cybersecurity is increasing.
According to Gartner, by 2025, 80% of businesses will use a single vendor's security service edge platform to integrate web, cloud, and private application access. This transformation will lead to the identification and prevention of security risks. As a result, the demand for additional Cybersecurity specialists is at an all-time high.
The industry is rife with opportunity, and we're going to show you why a career in cybersecurity is a terrific and lucrative option.
Let us first understand more about the position before diving into how to become a Cybersecurity specialist.
What Is a Cybersecurity Specialist?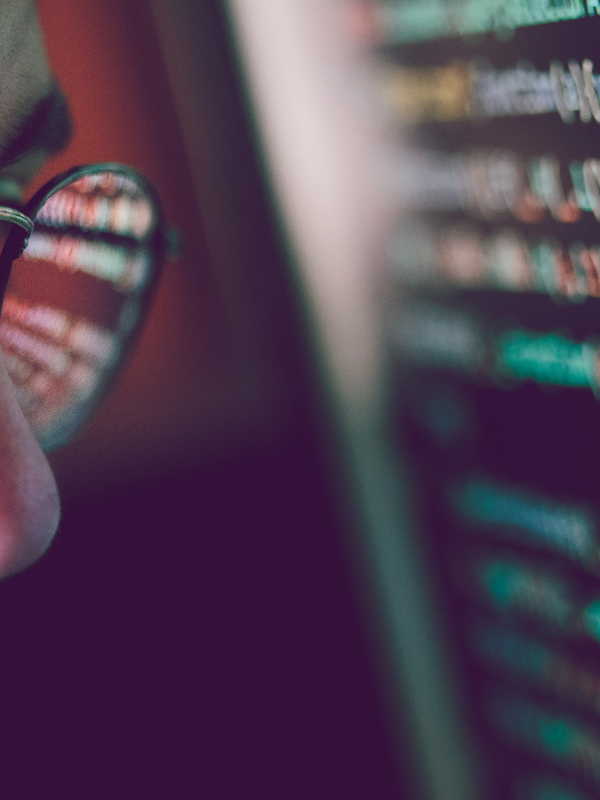 A Cybersecurity specialist is a professional who works to protect networks, systems, and data from malicious cyber threats. They use a variety of tools, processes, and techniques to identify and mitigate potential security threats.
Additionally, Cybersecurity specialists are responsible for developing, implementing, and maintaining security protocols that safeguard the integrity of system data.
They also provide guidance and support when security issues arise, as well as conduct regular audits to ensure that systems are compliant with security policies.
Cybersecurity specialists must stay up to date on the latest cyber threats and trends in order to remain effective in their roles. A strong understanding of computer networking and programming is essential for success in this field.
Qualifications and Eligibility Requirements to Become a Cybersecurity Specialist
If you want to become a Cybersecurity specialist, you must have these qualifications:
A degree in computer science, information technology, systems engineering, or a related discipline.
2 years of experience doing cybersecurity-related tasks such as incident detection and response, as well as forensics.
Language/tool proficiency in C++, Java, Node, Ruby, Python, Go, or Power Shell.
Extensive knowledge of firewall functioning, operation, and maintenance, as well as numerous kinds of endpoint security.
Knowledge of the most recent cybersecurity developments and hacking strategies.
It is important to note that the eligibility criteria vary depending on the job description. In addition, each industry has different requirements for a data analyst job, so you must continue to build your portfolio by mastering the relevant cybersecurity skills.
How to Become a Cybersecurity Specialist? 4 Easy Steps
To become a cybersecurity professional, you need to first obtain a formal education in information security or a related field, such as a degree or a bootcamp. The section that follows delves into the prerequisites for becoming a cybersecurity analyst.
1. Earn a Degree in Cybersecurity
By obtaining a degree or certificate in cybersecurity or a related field, you can begin your path to becoming a cybersecurity specialist. You can study cybersecurity at any level; in addition to associate, Bachelor's, and Master's degrees, some schools also grant certificates for passing a particular course or sequence.
2. Develop Your Skills
Aside from schooling and certificates, many businesses want cybersecurity professionals with relevant job experience in computer science or information technology domains. Completing undergraduate internships or entry-level work will complement your CV and demonstrate your suitability for a cybersecurity expert career.
Online cybersecurity courses and bootcamps are some of the most effective approaches that can help you develop your skills in ethical hacking, security audits, and managing database platforms.
3. Sharing Your Projects
A well-written resume or portfolio will assist clarify how your history and experience vary from those of other cybersecurity applicants, increasing your chances of being interviewed. Your official academic qualifications, certifications, and relevant professional experience can all be listed in your portfolio.
In addition, sharing your projects on GitHub can help impress hiring managers with your relevant knowledge and command of real-life problem solutions.
4. Finding a Cybersecurity Entry-Level Job
Given the diverse nature of Cybersecurity specialist jobs, not all organizations demand extensive professional experience when hiring. Some companies hire these professionals in entry-level positions, allowing them to gain on-the-job experience.
You can also enter the field of cybersecurity by applying for relevant jobs such as Information security analyst or Digital forensic examiner. These designations can help you gain relevant skills and apply for a Cybersecurity Specialist job later.
How Much Does Cybersecurity Specialist Make in a Year?
As a cybersecurity specialist, you can expect to receive a handsome salary. However, your salary will depend on your location, experience, and industry. For instance, professionals located in cities with a high cost of living such as New York or San Francisco may have salaries on the higher end of the range. On the other hand, those in rural areas may make a bit less. Additionally, cybersecurity specialists with more experience and specialized skills tend to make more.
Cybersecurity professionals receive an annual income of $130,300 in the US. In Canada, the yearly income of a Cybersecurity Specialist is CAD $93,503, while in Australia, it is $165,000 yearly.
How to Become a Cybersecurity Specialist With No Experience?
Becoming a cybersecurity specialist without any experience can seem like an impossible task. However, it is possible to gain the skills and knowledge necessary to succeed in the field. Here are some key steps to help you get started:
Get a solid grasp of cybersecurity fundamentals
Utilize online resources
Invest in a specialized field and select a career path
Attend a Bootcamp
Get a certification
Get real-world experience
Create an impressive portfolio
Share your resume and experience with hiring managers
Secure an entry-level Cybersecurity Specialist position
Following these pointers, it is possible to become a Cybersecurity Specialist with no experience.
Frequently Asked Questions (FAQ)
A Cybersecurity Specialist needs to have a strong understanding of computer networks and systems. Networking and System Administration, Knowledge of Operating Systems and Virtual Machines, Intrusion detection, Malware analysis and mitigation, Network Security Control, and Coding are the primary skills you need to become a Cybersecurity Specialist.
Becoming a Cybersecurity Specialist is not a short-term process. Bachelor's degrees are typically completed in 4 years. However, a Master's degree in cybersecurity, for example, takes 2 years to complete, so becoming a Cybersecurity specialist can take between 2-4 years.
Once you've learned the basics of Cybersecurity, it's time to figure out how you can use your knowledge in a practical setting. One way to do this is by identifying a project you can take on in your own organization or community that will showcase your skills and demonstrate your understanding of Cybersecurity principles.
You can also look for opportunities to volunteer your services and help out organizations that need assistance with their security efforts. Additionally, you can explore job opportunities where you can apply your Cybersecurity skills and gain professional experience.
Conclusion
Though the road to becoming a Cyberscuety Speacilst may seem daunting, it is definitely achievable with perseverance and focus. With the right mindset and skillset, you'll be well on your way to a career in this growing field.
Just to recap, in this blog, we talked about what qualifications a Cybersecurity specialist requires, steps to become one, and annual salaries to help you decide whether a career in cybersecurity is right for you.
Once you start your professional career, remember, there's always room to grow and advance your cybersecurity knowledge. So don't be discouraged—stay focused, keep learning, and pursue that dream job in cybersecurity!