Have you ever wondered what your professional life should be like 10 years down the line? If you have and don't have the answer to that question yet, it's time for you to chart out a career development plan.
One of the most common questions asked by every potential employer is – 'Where do you see yourself 5 years from now?'. And you can successfully answer this question if you start making a career plan today. 
To design this plan, first and foremost, you need to understand what a career development plan is and why it matters in different phases of your life and career. In this article, we'll explore the reasons why making this plan is worth your time and effort. 
What Is a Career Development Plan?
Simply put, a career development plan is a roadmap that outlines your professional goals and the steps you need to take to achieve them.
Typically, it would include an assessment of your current skills, interests, experience, and your long-term career aspirations. A well-crafted plan can support your career advancement by identifying areas for growth, setting achievable goals, and creating an action plan to meet those targets.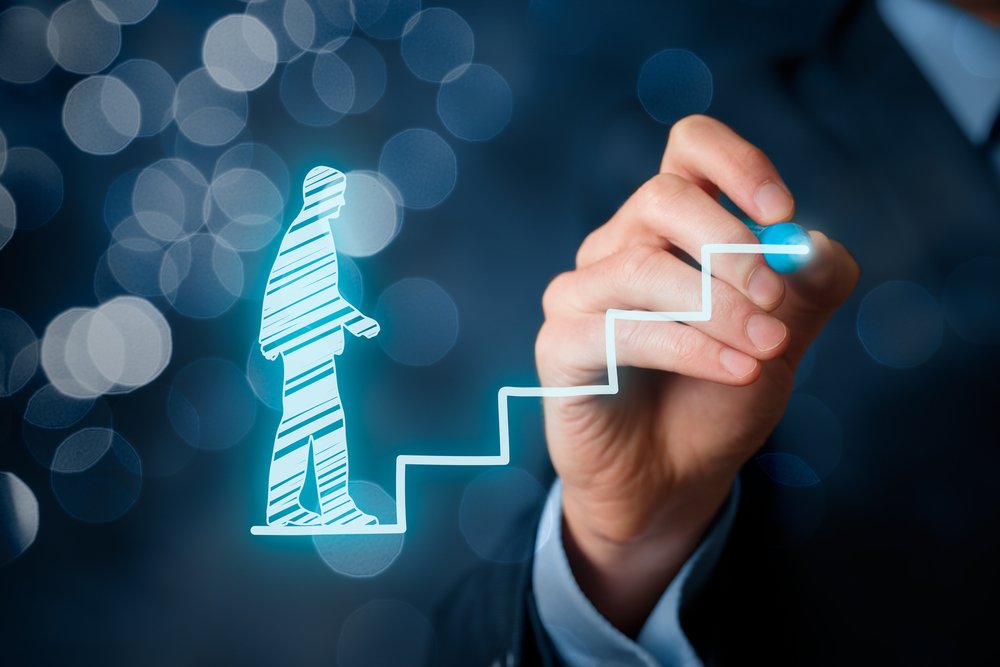 Ideally, a career development plan should include:
A summary statement
Current skills
Skills you want to develop
Short-term goals
Long-term goals
Resources to achieve these goals
Action items
Why Should You Make a Career Plan as a Student?
If you're seeking clarity about your career goals and want to start devising strategies that can help you achieve these goals, then you should consider coming up with a career plan. Some of the primary reasons why making this plan can help you in the future are that it:
Builds a Roadmap for the Future
Once you take the time to create a career development plan, you'll find the direction in which you'd like to take your career, think about your end goals and steps to achieve them. Without a plan, it's highly likely that you'd just go with the flow and your actions may not align with your career goals.
Identifies Skills Gap
You might have a number of strengths, but no one's perfect. As human beings, we're bound to have weaknesses that may come in the way of our performance. A career development plan helps you turn those weaknesses into opportunities, simply by encouraging you to work on these skills, bridge the gap and build a well-rounded personality.
Motivates You to Do Better
If you wish to climb the career ladder, making a career development plan that you're happy with will help you stay more motivated, work hard, and push yourself professionally. Without a plan, it's easy to get discouraged and feel like you're heading nowhere in your career, or are not keeping up with your competition. Whether you want to complete your higher education, want to get back to studying as a working professional, or simply want to scale up your job opportunities, your career map will always come in handy.
How to Make a Career Development Plan?
Creating a career plan isn't as complicated or time consuming as it may sound. All you need is correct guidance on what to factor in before you kickstart the process.
We've devised a 7-step process that can help you get a headstart on creating your unique career map:
1. Start by analyzing your current situation
An important step in creating a career map is to first analyze where you currently stand with your career. Start by detailing your previous work experience and compare it to your present scenario. Then, write down all your likes and dislikes, your current skill set, integral values, and what motivates you everyday or excites you the most in life.
2. Establish your goals
Now, take some time to think about what you wish to achieve. This will give your plan purpose and direction. Once you make a list of your goals, convert them to a SMART framework. A SMART framework basically means converting your goals into smaller tasks that are Specific, Measurable, Achievable, Realistic and Timely.
As soon as you break down your goals into short-term goals and long-term goals, you'll be able to establish where you'll be in a few years and come up with a plan of action accordingly.
3. Assess your current skill set
Next up – jot down your skill set and distinguish the ones you're confident about, and the skills you need to develop in the future. One smart way to gauge your skills is to look at job postings related to your current position and opportunities that you'd like to apply for down the road.
For instance, if you're a digital marketing manager, you may be an expert on the ways to market your product in the online space. But it's possible you may not have the best understanding of corporate communication and public relations for an online company. This is a sign to consider picking up a course on digital corporate communication and gain those in-demand skills. Remember to be absolutely honest with yourself about which skills you're good at and the ones that require some more effort from you.
4. List and consider your resources
It's nearly impossible to achieve your career goals in isolation. Irrespective of the stage of life you are in, you can find opportunities to benefit from the variety of resources available. If you're a working professional, find out if your organization or company offers a career development program, and may pay for classes to help you advance your skills. As a student, you could look at mentorship opportunities in your college or instances where you can either work one-on-one with your faculty or assist them professors whenever possible. Another smart option is attending career development workshops or classes.
5. Make a plan to work toward your goals
This is a crucial step in the process of making a career map. Jot down your plan of action in as detailed steps as you possibly can. State the obvious so that you don't miss out on anything that can contribute to your success. If you need additional help, you can get your managers and supervisors involved and get their perspective on how you're doing. As you work toward your goals, experiment with new approaches and do not hesitate to seek as much guidance as you need.
6. Keep a track of your progress
Making a plan is not enough. To make sure your career is on an upward trajectory, it's important to keep tabs on your milestones, and also celebrate them along the way. For instance, you completed the digital marketing course that will make you eligible for managerial positions in your company. Go ahead and treat yourself to a good meal that day. Staying motivated is a terrific way to stay committed to working hard.
7. Revisit your plan
Remember that a career development plan needs to be fluid and is not set in stone. Make your plan flexible enough to adapt to new situations, as you grow and your circumstances change. Also, consider reviewing your plan every six months or so to revise it as necessary.
What Can Students Consider When Making a Career Plan?
As a student, whipping up a plan for your career can help you immensely. Right from assessing your current situation, to ensuring you take the right classes to meet your goals, this roadmap can set the foundation for a successful career.
Let's dig a little deeper and understand what students, at various levels of education, must consider when making a career development plan.
Undergraduate Students
As an undergraduate student, here are some steps that can help you kickstart the process of making your career plan:
Self-Assessment: Assess your interests, strengths, values, and passions. Understanding your unique qualities and preferences will help you align your career path with your passion.

Set Specific Goals: Define your long-term career goals. Setting clear goals will motivate you and give you direction to your academic and career choices.

Educational Planning: Choose a major that matches your career aspirations. Your major provides the foundation of knowledge and skills needed for your chosen field.

Skills Development: Identify specific skills and competencies required for you to excel. Gaining relevant skills during your undergraduate years will make you a more attractive candidate to potential employers.

Internships and Co-op Opportunities: Seek out internships or co-op programs related to your major. Practical experience gained through internships holds immense value when applying classroom knowledge to real-world situations.

Extracurricular Activities: Join clubs or organizations related to your field of interest. Involvement in extracurriculars demonstrates your commitment and passion for your chosen career to future employers.

Academic Excellence: Maintain good grades and aim for academic excellence. A strong academic performance can make you a competitive candidate for scholarships, graduate programs, and job opportunities.

Career Center Utilization: Make use of your college's career center for resume building, interview coaching, and job search assistance. Career centers in colleges offer resources and guidance to help you succeed in your job search and career development.

Graduate Education Consideration: Evaluate whether pursuing graduate education is necessary for your chosen career. In many fields, such as medicine or law, higher education is a prerequisite for career advancement and specialization.

Mentorship: Find a mentor in your field who can provide guidance and advice. An experienced mentor can offer valuable insights, connections, and encouragement throughout your academic and professional journey.
Remember, higher education is a key step to your career growth as it offers specialized knowledge, skills, and credentials to boost your job prospects. It also allows you to explore the resources and opportunities needed to refine and achieve your career goals.
Graduate Students
For students who have enrolled in a graduate degree program and are looking for tips to make a career plan, here are a few things to consider:
Specialized Education: Consider pursuing an advanced degree that offers specialized knowledge and expertise. Look for concentrations that pique your interest and align with your career goals. This way, you would gain in-depth knowledge in the subject area of your interest, giving you an edge over your competition.

Research and Projects: Engage in research, thesis work, or projects related to your field of study. At the graduate level, research opportunities can help you advance in your field of study and gain valuable practical experience.

Publish Research and Presentations: If your degree program includes research, find ways to share your research findings through publications and presentations. Sharing your work increases your visibility in the academic and professional community, which can open doors for meaningful collaborations and job opportunities.

Resume Building: Develop a comprehensive and achievement-focused resume. A well-crafted resume that showcases your academic and research achievements is important for job applications and advancing in your career.

Networking with Industry Professional: As a student, it's wise to attend career fairs, workshops, and professional networking events. Building a professional network early on can open doors to mentorship, job opportunities, and valuable industry insights.

Job Market Research: Always stay informed about recent job market trends and opportunities in your field. Understanding the job market can help you make informed decisions about job searches and career planning.

Interview Preparation: Seek guidance from career services or advisors on interview techniques and job search strategies. Proper interview preparation can substantially increase your chances of landing the right job or securing research and teaching positions.

Professional Development Workshops: Just like undergraduate students, it is crucial for graduate students also to attend workshops on leadership, communication, and other career-related skills. Developing these soft skills can help you grasp opportunities that can lead to managerial roles and career growth in both – academia and industry.

Graduate Funding: Seek funding opportunities, such as research grants can help reduce the financial burden of graduate education substantially. This further allows you to focus on your studies and research.

Publish in Peer-Reviewed Journals: Work on research projects that can be published in peer-reviewed journals. Publishing in reputable journals establishes your credibility as an expert in your field, contributing to career growth in academia and research-based roles.
Getting higher education at the graduate level is important to climb the career ladder because it sets the foundation for specialized knowledge, research, and networking opportunities. You also gain practical experience which can potentially lead to leadership roles in academia, research, and industry. This is how you set the stage for a successful and fulfilling career!
Factors Working Professionals Can Consider When Making a Career Plan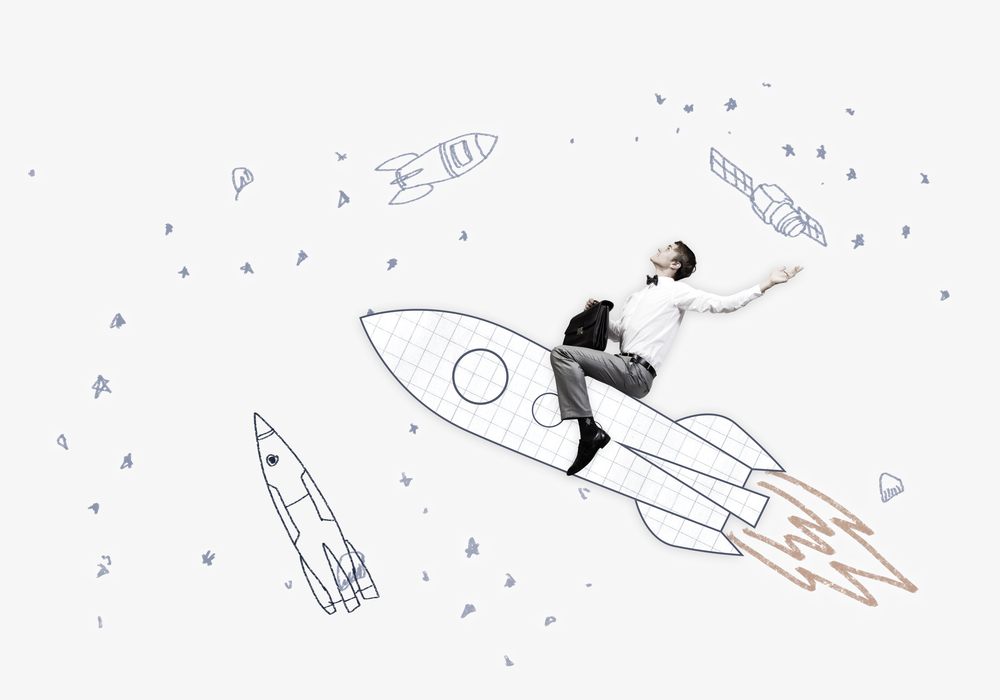 For working professionals, charting your career's trajectory is vital to scale in the professional world. If you're a mid-level professional, start by reflecting on your current set of responsibilities and make a list of your strengths and areas of improvement. This will give direction to your core objective, which could span right from reaching a managerial position, to changing industries, or even becoming a high-level expert in a specialized area of your field.
Some other factors to consider when devising a plan to climb the career ladder could include:
Skills Enhancement: Identify skills and qualifications necessary for advancing in your career. If needed, it's wise to pursue additional training, certifications, or advanced degrees to acquire these skills.

Related: How to Choose Online Degree Programs for Working Adults?

Performance Evaluation: Review your past work performance, projects, and accomplishments. Use this information to set performance goals and benchmarks for the future.

Promotion Strategy: Understand the promotional path within your organization, if applicable. This is crucial so that you can identify and take necessary steps, such as leadership roles or additional responsibilities, to reach your career goals.

Work-Life Balance: One of the most important things when considering to climb the career ladder is to look at how your profession aligns with personal priorities. It's a good idea to make adjustments to ensure your career path complements your life goals.
Job Market Analysis: As a working professional, it's wise to stay informed about industry trends, emerging technologies, and job market conditions. As these conditions change, prepare to adapt to changes in the business environment by acquiring new skills or certifications.
Update Your Resume and Online Presence: Regularly update your resume and LinkedIn profile to reflect your current accomplishments and skills. Highlight relevant achievements and experiences that demonstrate your expertise.
The Bottomline
When you start making a career development plan, remember why you started in the first place. A career map can help you achieve professional success by providing a structured and strategic approach to your professional career. By offering the clarity to identify your career goals, strengths, and areas for improvement, a career plan can help you set precise, attainable objectives.

Additionally, a career development plan encourages skill development, helping you acquire the competencies and qualifications you need for career advancement. Also, it promotes proactive networking and mentorship, which opens doors to new opportunities. A well-crafted career plan allows for adaptability as circumstances and goals evolve, ensuring a dynamic and purposeful career trajectory. Irrespective of the stage of life you're in, if you stay committed to your plan, you can set a solid foundation to take your career to the next level.
Frequently Asked Questions
Ideally, the best time to start creating a career plan would be as soon as possible. Remember, it's never too late to begin. No matter what stage you're in, you can benefit from a career map that highlights your goals and aspirations. Even if you're a working professional, a career development plan is truly worth the time and effort.
Regardless of the stage of life you're in, a career plan must have these 5 elements – self-assessment, setting goals, analyzing resources, building strategy, and continuous evaluation. Remember, when working on a development plan for yourself, commitment to each element of the process is key.